We are in terribly disgusting times as you
already Well Know. A Saudi Reporter Was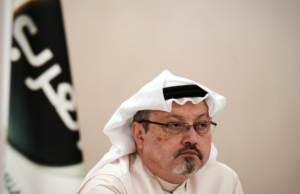 (Chopped Up)
"butchered" in a clear death interrogation
in the Consulate. Trump is Doing Nothing,
since $ Is Flowing from Saudi leaders and
this Is not only illegal. It's fucking murder
Geeeeeeeees, this is some really Sick Shit
Going On 'Here'. The Entire United States,
aside from his 20-29% Base, Hates Trump
it will Take It's Toll in the Mid-Terms. That
is 'ONLY' If YOU VOTE, VOTE, VOTE, VOTE
NOTE: A Racist Moron Woman, Harasses African
America Man At Apartment Door Where He Lives
Have a day!