The FBI investigation will fully find out what
did happen with Dr Ford, and the two 'Other'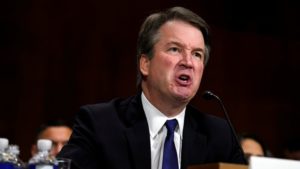 (Law's comin)
accusers. If it's a "Sham" investigation which
means a "political stunt" by the far Trumpian
Right (Hatch, Graham) It Still Won't satisfy a
group of About 10 Moderate Republicans and
allow a "Yes" Vote On Kavanaugh. Think Of it
like idiots Playing "Chicken", twice when they
lost badly the First time. See Flake & crew all
asked for this to "Help" them decide. If all the
(& growing)
other Partisan Hateful R's do not allow it that,
likely Means A "No" Vote. And, With Midterms
looming, means even Trying to shove another
nominee through, won't work (ran outta time)
And, w/the FBI Tirelessly working away to get
all the facts, And They Will, you have Shit like
This From The Orange Lying Anus. Disgusting
And now his New "Love" Is Of A Dictator lying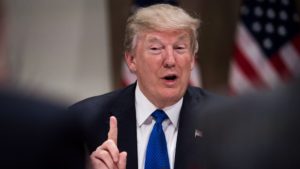 (1 more lie!)
prick little man. How fitting. Get him out Now
His New "NAFTA 2.0" will only Serve all of his
interests of big business, this is another scam
NOTE: The Chicago Bears Offense, Looked Like A
Real NFL 'High Powered Offense'. Let's Hope This
Stays That Way For The Entire Season everybody
NOTE II: Kayne West, doesn't care about History,
facts, reality or Fellow Citizens. The $ he made is
FAR 'More' Important, Than Truth/Justice, In USA
Have a day!