Now that "weed" is LEGAL In Canada I guess
the Entire United States That Wants it, Has a
(Yep)
nice "cush" place to visit. You Saw what I did
there, didn't you!?!?! It seems the luster of a
Libertarian Pipe Dream Are going up as Dave
Rubin Folks/Sam Harris Nuts are now Having
to "deal" with Reality rather fantasy. The one
largest problem Libertarians face is A) reality
B) Racist Nazi Fascist's In Their Ranks & C) A
total lack Of Basic Governance/what it does &
how it Works. When Joe Rogan Calls You Out
(It's fun!)
it means your time is up. Speaking of morons
running Wild; a Fat Bigot Woman in San Fran
"called the cops" on an 8 year old girl because
she was "selling water without a permit". Wtf?
Yes, you read That "correctly". It was because
she was African American & The Dip Shit lady
tried to "hide" when confronted by the mother
who clearly stated "The Whole World is gonna
see you, boo". What A Sad Disgusting Piece of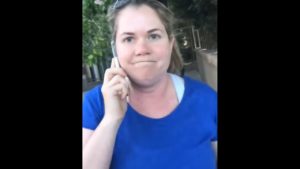 (<-Asshole)
Shit She Is. ENOUGH. Seems Paul Man-A-Fort
is trying to "Appeal" the judges ruling sending
his ass to jail. It won't work & he will likely die
in Fucking Jail. GOOD! He Deserves It all. This
stuff isn't a game. It's the law and it is coming!
NOTE: Conservative SCOTUS Just Ruled In Favor
Of Gerrymandering Which Should Be Illegal. It is
ONE Citizen, ONE VOTE! This Is Really Disgusting
Have a day!