It Seems Sam Nunberg Thinks that Grand Jury
"Subpoena's", Are Just "Optional" like Replying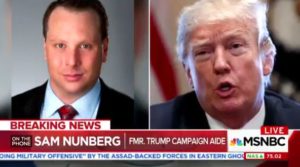 ("Is this bad?!")
to E-Vites, Or Additional Insurance For Rentals
He said & I Quote, "This is ridiculous! Should I
spend 80 Hours Going Over All my Emails with
Roger [Stone] and with Steve Bannon?". Yes It
was that 'Subpoena' is for. It's not a choice you
fucking insane Idiot. He Went on sayin this shit
"And then….they wanted emails that I had with
Hope Hicks….With Corey Lewandowski. Are You
giving me a Break?! It's Ridiculous". No it is not
ridiculous. You Just Openly Stated You will now
(Implosion)
violated the law. But it gets better. He also said
"I am the first one in history to flat-out say, I'm
not going". He continued, "I Think That he may
have Done Something during the election. But I
don't know that for sure…Trump may have very
well done somethin during the election with the
Russians. If he Did That, I don't know. If he did
that, it's inexcusable if he did that". They are all
FUCKED. They Are ALL going down. I have said
It here OFTEN. I'll Say It Again. Kushner is over
Pence Is Over. Tilerson is Over. Sessions is over,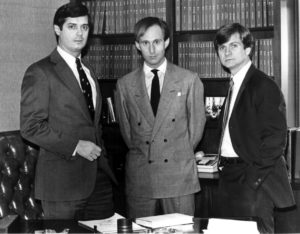 (Manafort & Stone)
Nunes Is over, Ryan is over, Don Jr is over and
finally Trump. Nunberg is Doing this "Solely" to
protect Rodger Stone(he likely did a ton of very
crooked Shit & doesn't Want THAT To come out
so he is Fucked here. While Trump Tweets utter
lunacy "about" Obama, their entire lives circle a
large drain known as jail. This isn't a game folks
(Just Watched his UTTER lunacy. on MSNBC Just
Moments Ago. Holy SHIT!! This Is Wildly INSANE
FYI- Mueller Has Charts Connecting Everyone IN
The Trump White House TODAY. This Is The End)
NOTE: RIP Music Store Legend Russ Solomon Dies
At 92. Watch Colin Hanks Doc All Things Must Pass
Have a day!