All of our hearts are shattered apart today
It's hard to type this. Truly, honestly, very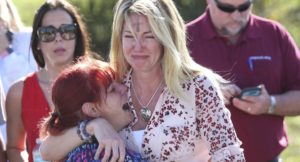 (Broken Heart)
Hard. ANOTHER Mass Shooting Today in
our kill box masqueradin' as a democracy
17+ High School Students Are DEAD and
maybe 30+ severally injured. This was in
Parkland Florida. Our Daughter Is there &
had Friends in That School who were both
injured and Died!!!! We Are WAY Past the
"Well, thoughts & prayers" Do Nothing BS
(We Know)
WAY past it. When 93% Of All Citizens Do
'Want' Universal Background Checks UBC,
Mental Health Screening And Also Assault
weapon limitations…..BUT the NRA gets a
Congress to "look the other way" this is so
"Unacceptable". Period. No, Other Modern
Country Goes Through this. Not, ONE ever
Made my thoughts fairly clear on Facebook
(Horror)
So feel free to check it out there if you like
It's Stormy Time
Seems Chumps Lawyer violated their NDA
when he went Public disclosing that THEY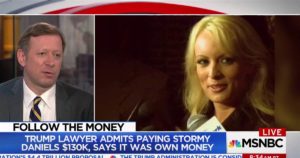 (She's Talking)
paid Her off. Oooooooooooooooooooooops
Now Stormy will tell her story and you can
bet, Trump will be, as usual, looking worse
daily. As if that's even remotely possible &
he has Jail Time likely coming. My guess is
there Will Be, Some "Disgustingly Hideous"
shit. In a World Where Trump Is President,
the insanity of it keeps on going………..Until
(Hi Don!)
Mueller / DOJ /FBI/Grand Jury All Pull The
Plug On The Orange Anus Chew Toy Scum
Have a day!