Mueller & His Entire Investigation are speaking
to Mark Corallo, On Hope Hicks, & Pointed Out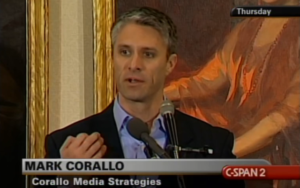 (Oooops)
to them he "believes" she obstructed Justice by
saying the Don Jr's E-mails Will Never "Get out"
They "Got Out" & Showed He Took A Meeting to
"Get Dirt" On Clinton FROM Russia. They will all
be "Singing" Like A Fucking Choir. Only hold out
is Manafort & With Gates Down, He Best Sing Or
that Time Goes; & it's Jail time for the rest of his
short life. See, they Already Basically "Got" what
they want. This is Now Going on the "Record" to
("It's over")
confirm it. Oh & speakin' Of Super Disco Fucked
Trump & the WH plan on releasin' their partisan
"Utterly out of context hit piece" Memo. So, you
fucks Already Feuding With The DOJ/FBI/CIA all
want to publicly slug them in the Face with lies?!
Well Then, Please Proceed. This'll Be Yet Another
Direct 'Documentation' Of Obstruction With WAY
more Republican's who are Directly doing it. Ohh
please, do It. You Treasonous Treacherous frauds
are terrified making Enormous mistakes & are all
(All Going Down)
playing a Deadly Game here. GOOD. Their skin is
in it Now, & That Means Jail Time For All Of Them
Release it Or Not, Simply doing this Drum beat of
Obstruction Against The DOJ/FBI Will now Simply
ensure they are ALL on the radar for charges now
Ya just went to War with the fuckin' United States
NOTE  : Ex-CIA Chief John Brennan Called All Those
"Memo" Republicans Out, For Their Overt "Reckless
Partisan Behavior". This Speeds Up, Trumps Demise
Have a day!