Republicans insist they have the "votes" to
pass the most Toxic tax relief bill that is so
(<-Lying Penis Face)
really just for The Top 1% while sprinkling
in a few for us Common Folks that ALL will
expire In say 1-2 years, while the rest are
ALL permanent for corporate tax rates. Oh
geeeeeeee, no way (Fakes eyeroll). This is
so Toxic it Has Enraged Most All Voters for
The 2018 Mid -Terms. Citizens Are PISSED
off and rightly so. This give away leaves us
$1.5 TRILLION in 'Debt'. Oh….Republican's
("Let's Run!")
DON'T care about Deficits. They never did
It was all a lie because they reject anythin'
and Everything Democrats ever do. Get it?
Mueller Closing In Fast…
Republicans are all fucked and they are all
Terrified. So Now, Like Everything In Their
("You, jail!")
"Partisan Hate World" they will now Attack
Mueller and The Entire FBI. They have this
fundamental Disdain for Reality, Facts and
the law (always have since 1960) They will
now ALL attack Mueller a life long fair, and
very honest non-partisan Republican. Make
no mistakes here, they don't hate him they
hate the charges and Facts about Trump so
much they will Commit the Fallacy of Shoot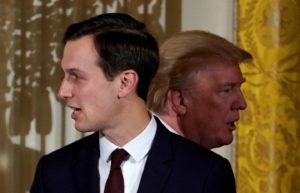 (Bye Bye!)
The Messenger Yesterday. They, ALL Know
Kushner And Donny Jr Are Next Meaning it
All, Comes Down, To Trump. They Are All 1
of the most evil vile unethical brands of shit
for 99.9% of Republicans Today. It's so bad
they're ALL Attacking the .1% nonstop with
lies and hate. Why?!?!?! It's all they got left
NOTE: Horrible Amtrack Train Crash Killed 6
It Is SO Very Terrible. Much Love Out Too All
Family And Loved One's Who Are All Sufferin'
Have a day!