All Franken is resigning from office
While Roy Moore & Trump Have All
(Oh no!)
Pushing Their Hands down Pants &
sexual Assault. A Vast Difference in
two Parties. So Should Fraken have
resigned?! Right now with all of the
facts we have?!? No, but this is now
the World We live in. If he did what
is alleged? Yes, he should. Time will
tell but when Stone & the right wing
are leading the Charge while they're
all committin' horrific sexual Assault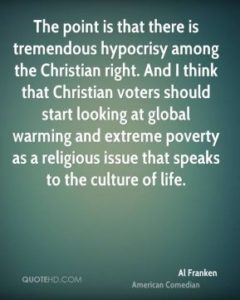 (Well no shit!)
acts yet holding office. It's hypocrisy
101. Speaking of Defending The Acts
of molesting racist twice fired frauds
We Have Janet "I'm A Lying Asshole"
Porter has the worst interview where
she literally avoided every question &
doesn't even Know Basic Facts About
Roy Moore. She's a fraud, a liar and it
is Past "Disgusting". But What does it
take these days to be Republican?!?!?
(<-Lying Fraud!)
Well, a fraud, liar, disgusting so she's
in perfect company. And that is gross
NOTE: A Republican Trent Franks Will
Resign After His Term. So Long Lying
Prick. Vote Them 'ALL' Out Of OFFICE
NOTE II: California Wild Fires Burn In
Out Of Control Manor. Much 'Love' To
All Those Effected This Is Serious Shit
Have a day!