As no actual 'debate' occurs in the Senate
over the radically Unethical Tax Bill we all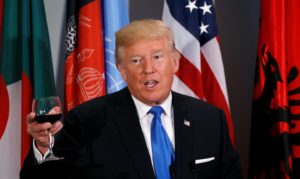 ("Fuck off!")
see it for what it is. Welfare for the top 1%
paid for by The Poorest Among Us While it
Stomps On An Already "Shrunken" Middle
Class. Every Citizen Should Be 'Screaming'
from the Roof tops and their congressional
representatives Daily about This lunacy! It
is something So Heinous It Will end all the
so called 'careers' for every 'Yes' vote; shit
it's already over In 2018 For Most. This act
(Scored 2 Low)
finishes the rest of them off for good. Well,
you Reap the Evil you Sow; so lick it All Up
NOTE: Matt Lauer The Latest Sexual Asshole
Caught. He's A Real 'Grade A Lousy' Sack Of
Shit, With A Massive History, Of This Insanity
Read Some Of This Shit He Did, It Is SO Ugly
Have a day!