Trump Doesn't Grasp what his Job Was
supposed to be in Texas. He so Doesn't
(Playing Dressup)
"get it". He does not grasp the job and
Most Importantly, Isn't A Human Being
He is, A Racist, lying, Hateful Narcissist
incapable of Aid, Empathy, Or Care. He
went There To Texas & Solely Claiming:
"Thank You Everybody. What A Crowd!!!
What a Turnout!". FUCK YOU!!! He Also
claimed "Nobody Has ever seen Anythin'
like this". Yes we have you lying asshole
People need "HELP" Not Some Campaign
(We know!)
rally Photo Op Stop. He is so profoundly
out of his depth Getting Exposed for the
selfish asshole he is. This is solely about
the "PEOPLE OF TEXAS", Who Need help
His Tweets Are, Ignorant, his Empathy 0
his ability to Grasp what leadership IS 0
What you see is Soulless sociopath. That
is all. It's Disgusting, sad & unacceptable
(The true hero's R responders & Regular
Texan Folks All Stepping Up to Help out)
"Sides" Aren't Equal
When the hate occurred in Charlottesville
a Klan Leader Openly SHOT At A Counter
(<-Racist Scum)
"Protestor". 'AIMED A GUN', & SHOT Right
at him. He Thankfully Missed but Cops did
NOTHING. The 'Racist' Asshole, Is Richard
Wilson Preston(He's a DICK). He's already
in custody. But he was just charged with 1
tiny slap of "Discharging a firearm". WTF?!
NO, That is Attempted Murder. Period, And
it is Utterly Unacceptable. This Is just gross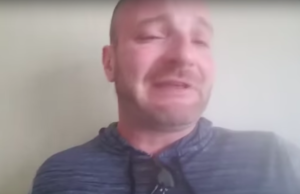 (And they do!)
at this point. Cops best Charge Equally or it
will not be tolerated by any citizens. Justice
best act quickly on this or else Things Erupt
NOTE: R -Â  Fraud Turd Cruz Decided "Not"
To "Vote" For Sandy Relief, But, Now That
It's HIS STATE, He 'Needs' It. Republicans
Are All "Soulless Sociopaths" Who Are Just
Unable To Grasp Problems, Until It's Them
Then, "Holy Shit HELP ME NOW PLEASE!!!"
They Are Lying Hypocrites, Funding For All
Have a day!