Trump is running scared. And he so
should be. The Mueller Walls are all
(<-Distract)
closin' in. His racist Remarks are not
going away and so…pivot to the War
in Afghanistan. In a Speech last nite,
he read Generic Platitudes that clash
With His Campaign Promises. Ha ha!
He basically stated the exact thing as
Obama. Why?!? Because it is The US
Military Leaders Policies, That Are the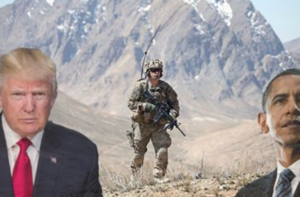 (Same Plan)
same. This is simply a side step for a
scared Orange Anus. When R's get in
Trouble, They ALWAYS "Saber Rattle"
(Phoenix's Mayor said, That Trump is
Not Welcome here, Holding Rallies for
his racist base, this Hate isn't a game)
Town Hell 5.Blow
Paul Ryan, "Ignored" ACA Healthcare
questions, avoided all Trumps Racist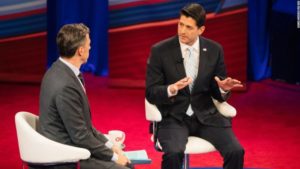 (BS Machine)
statements of "good people" deflectin
to the old "Let's have A Conversation"
About it. He Did State KKK Nazi's Are
all wrong, but used kid gloves on that
Orange asshole so he doesn't mean it
Here is, The Deal. Republicans, Steve
Bannon/Trump, Are Playing 'Both' Of
The Sides Now. The Heel, & The Face
Why?!?! To control the outcomes and
Profit, From BOTH. The Only Way, To
(Human Anus)
beat a Hate Troll stoking Racism who
Is Playing Both Sides, Is Ignore Their
Bait. When You Do, They Die Off into
the night. No Eyes…….no Ad Revenue
Best tactic is offer better polices to all
NOTE : My Brother Daniel Will Be On
MSNBC's 'Hardball' Tonight, Disusing
The Afghanistan War, Which He Was
A Part Of In 'Theater'. His Knowledge
of That Region is Exemplary. Tune In
NOTE II : Republican Bully, & Violent
Asshole Greg "Body Slamy" Was Mug
Shot & Printed For His Violent Actions
Have a day!