Loud lying Orange Cowboy, & a
Stupid Batshit – Insane Fireman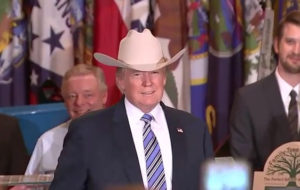 (<-Cow Pie!)
Everything Around Him Fails At
Historic Levels. Healthcare?!?!?
Nope. Any Legislative Wins?!?!
Nope. ANYTHING Aside From a
stolen SCOTUS pick confirmed?
N-O-P-E. And so now after their
failed TrumpDoesn'tCare pile of
creamed shit, Trump/TeaOP'ers
are trying to Run From It As if it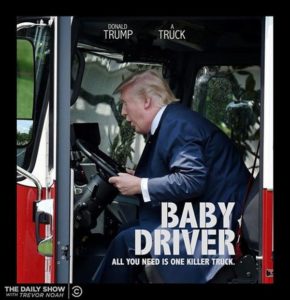 (Dumbfuck)
wasn't their War Cry for 8 Years
Nope, you own this shit show, &
deserve everything coming from
it all of You lyin' Villainous fucks
NOTE: Pure Horror, As Minnesota
Cop Shoot & Kill Innocent Woman
Justine Ruszczyk She Called Cops
For Help, On Hearing A POSSIBLE
Sexual Assault They Shot Her And
Killed Her, In Cold Blood. The Cop
Was An African American, & Their
Victim Was A Caucasian Woman It
Is Purely Evil Shit. Their Body Cam
Was Magically 'Turned Off'. Not At
All Acceptable. This Must Be Fixed
NOTE II : Donny Jr. And, 'Brother'
Who Looks Like 1 Of Those Village
Damned Kids Eric, Are "Miserable"
Booo Fucking Hoooo, You Two Big
Sociopathic 'Brats'. He, Just Wants
"These 4 Years To Be Over!". Ohhh
Kid, You're Not Lasting 'That Long
UPDATE: Fox News Reporter Rips
Huckabee Sanders With Big Zinger
By Reporter For Never Holding On
Camera Briefings. It's Actually, All
Against The 1st Amendment. Oops
Have a day!