Republicans are in deep deep deep
shit right now; all of them are. You
(Boo Scary!)
see, they Endorsed and Then They
"Unendorsed". But most are sayin'
they Will STILL Vote Trump. Ahhh
then You ENDORSE Him. You just
can't Detach The Two. But oh how
They 'TRY'. Gutless, Un-Principled,
jello, flimsy, Spineless, weak, soft,
cowardly, and yellow bellied. They
own this Event In History. In time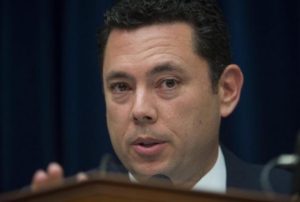 (Gutless)
they will all Regret their silly fence
sitting. It will End Most All of Their
Careers. GOOD!!! You Got Chaffetz
R from Utah, who Stated so Boldly:
"My wife Julia and I we have a 15-year
-old Daughter. Do You Think I can look
her in the eye & tell her that I endorsed
Donald Trump for president being that?"
Ahem, yes. Because you're voting
FOR HIM you utter fucking idiot!!!
Any "endorsement" means nothin'
idiot. When ya cast a Vote for the
guy to be Elected POTUS you ARE
(Spineless)
Endorsing those actions. You can't
escape that Shit Asshole. Not even
Houdini would Not Try Such A Sad
trick. But all the other flamin' bags
of shit, tried the Exact Same. From
Mike Crapo (you can't make up the
names of The loathsome Turds), to
Deb Fisher, to John Thune to Scott
Garrett, to Bradley Byrne. There is
your Republican Leadership Merica
(Jello Head)
We ALL know why they're doing it
Their Voters are Split & They want
to claim their trump refusal cake &
then eat it too. All your voters, will
send you Chumps Packing because
you Split your vote. So One of your
bases isn't Buying The Bullshit you
are "Selling". Period. The Senate is
likely To Turn Blue. The House is a
(Coward)
toss up right now but Spineless R's
created an opening. The paint isn't
even Tacky Anymore For Electoral
Map Math. With 12 Days to go it is
pretty fucking dry. Enjoy your day!
NOTE: The Cubs Win! Look Out It
Is 1-1 Heading To Chicago For 3!!
NOTE II: Tiny Hands Drumpf Said
He Is 'Receiving', The Worst Media
Treatment In History. If he Means
Camera's, Recording His Words, &
Showing Them To Citizens He's So
Right. If Only, Trump Could Avoid
Actually Being Himself He'd Win?!
UPDATE: Now Pointing Out Racists
Overtly Racist Statements & Their
'Massively Racist' Actions Is Unfair
Rudy Giuliani, "To Call Anybody A
Racist Is Outrageous". Says A Big
Racist. Ahhhhhhhhhhhh No STFU
Have a day!