In a last ditch effort to fan the flames
of The Tire Fire Known As Drumpf, he
(<-Lying Machine)
decided to "Go To Mexico" before his
"Big Immigration" Rehash. So he will
either A) Not go makin' up an excuse
B) Go and be surly humiliated by the
President Of Mexico Peña Nieto, Who
hates Drumpf, or C) Get Abused, and
pretends to his minions that he "won"
All are bad Situations. All hurt him in
("Decir lo que?")
the long run but so what?! He's a nut
who knows nothin' about any foreign
policy or why he's walking into a trap
The reason Nieto set up the meetin?!
His Popularity's Now 23%, VERY low
Anyone Who Demanded Another guy
build his "Racist" Wall Won't like him
with comparing him to Mussolini and
Hilter with his hateful words. Oh, and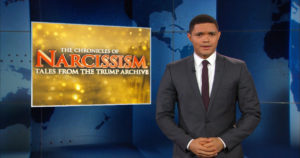 (No shit!)
Mexican citizens hate Drumpf as well
with only a 3% Favorability in Mexico
This is hilariously Tone Deaf, and like
everything this buffoon has done it all
will blow up in his lying racist fat face
He's trying to Have Both his big racist
base and reach out. Can't Have BOTH
(Ask McCain, if this worked for him, or
Mittens McRichy if the London trip also
worked for him?! All the desperate lyin'
policyless Racists do ALL the same shit
& still keep expecting Different results)
Republican Racist Party
They just took racist Joe Arpaio. Now
a final Nail in their "Coffin". For trying
(<-Hateful Racist)
to Shed the, "No, were not racists" it's
all Over in Picking LePage, Arpaio, and
Trump. THEY are the ugly face of their
hate party. And "National Polling" tells
us this. But do they care?!?!? Oh FUCK
no. They Wear Their KKK Get Ups Now
proudly. And If Those Voters in certain
pockets of the country Vote them in we
all suffer as a Nation; and that's so sick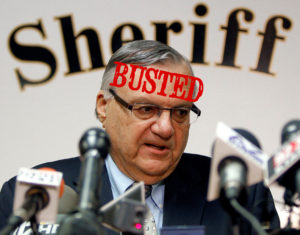 (Ooooops)
Now also vet the policies of Democrats
as well. If They Are Right Leaning liars,
don't Vote em in either, or you will get
the EXACT same horrific results. Boom!
NOTE: Polls Are Slightly Tightening &
It 'Appears' Either Mexico, Or Debates
Will 'Likely' Be The Next Big Widening
Clinton Is Still A 77% Favorite To Win
Which At This State In A "Race" Those
#'ers Start Turning To Stone. VOTE!!!!
NOTE II: Chris Brown, Is A Royal Dick
Who 'Deserves' All His Legal Problems
UPDATE: Trump Doesn't "Say" To The
Mexican Presidents Face; "You Pay for
It!!!" When He Had The Chance I'll Bet
He Says It Again Tonight Meanin' He's
Scared To "Spew Hate" To Their Faces
Have a day!