Rio olympics are underway and it's
the not Lunatic Shit Show that was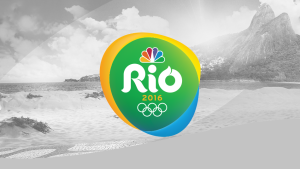 (Nice logo!)
predicted. Sure, things hit sangs, &
shit happens. But on a "whole" this
is going fine right now & that's very
good! Just tell that to the poor bike
accidents in all Of These Races. It's
very sad & hope that Annemiek van
Vleuten is OK after her big Horrific
crash. She is speaking & doing well
And just remember, Chicago would
of had A Massive Problem Left over
(Whew!)
from Daley's Days Considering that
our property taxes have all been so
jacked through the roof due to total
mismanagement of "Pension Funds"
We all dodged a massive bullet with
no having it Come Here. Wheeeeew
Enjoy Rio all you athletes. Soak it in
and perform to Your Best; Go USA!
Trumpy "Fixed" Lie
Last Week was A Bad week for His
Drumpfness. And this "week" isn't
(<-Bullshit Machine)
starting off any Better. He has just
"floated" the big idea that when he
badly loses, it was really just Fixed
Yes, the election was fixed and not
because he's Serial lyin' racist idiot
Ha ha ha ha ha! Holy Batshitcrazy
Batman! This guy just went full on
"Loud, Lying Conspiracy Fuck Wit"
Right now Clinton is up +13-+15 &
climbing. And guess what? It's not
(Yes, we know)
because of HER, It is "Because" of
HIM. He & their Losing Campaign
just don't "Get It". They're Still all
running A "Primary Campaign" in
the General Election. It's a Totally
Different Audience. But they Can't
grasp that Simple Fact. It gets bad
And if he pivots now, it's already 2
late and he will lose his Crazy base
(Oh geez!)
The paint is 'Drying' in that corner
He will be down 24+ after debate 1
Have a day!