The Republican debate can be summed up
in Three words: "Substancefree Shit Show"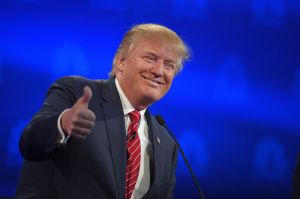 ("Right up ur ass!")
Sure there were Fireworks between Trump
and everyone. He actually did make a good
point to the CNBC host about the time of it
& that he negotiated for the shorter Debate
Jeb Bush Got Bitch Slapped By Rubio, & So
the two establishment candidates that were
clear were: Kaisch & Rubio. The three most
irrelevant who all had terrible debates were: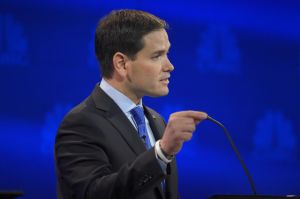 (Microphone Finger!)
Paul, Fuckabee And Bush. Carly & Ben were
neither hot nor cold. The main problem they
all have is "Substance-free Banter" that falls
flat in the face of facts/reality. At some point
they will be on stage with a Democrat, & get
ripped to shreds on the facts & actual Policy
We do know this: It is a 4 Person Race right
now: Carson, Trumpy, Rubio And Kaisch. So
("Notice ME!")
Buckle up for next Fact-Free Shit Show Soon
My guess is, the Comedy will be just as Great
NOTE: Mike Tyson, Who I Love, Endorses
Trump For President. Proving Once Again,
When You Get Hit Too Many Times, & Bite
Off Too Many Ears, You'll Only Love Crazy
Have a day!