Did I get the day off today? Nope. Did my
best half Sonja?! Ahhh nope. But honestly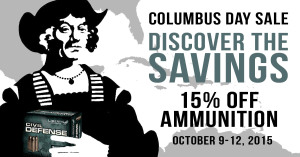 (Sadly, a real ad)
not complaining it's great to have a J-O-B
What if Columbus totally got lost, & sailed
way too far south to Discover Antarctica?!
Bet he's not remotely as popular……unless
you were eskimos, polar bears or invented
the snow suit. Then he'd be the Dogs Balls
But we wouldn't get a day off…so fuck that
NOTE: The Chicago Bears WON…..AGAIN
Let That Sink In. We Really Stink But Got
Another Big Win In KC. Oh & Go Cubbies!
NOTE II: Tuesday October 13th We Get 2
So, The Democrats Have Their Big Debate
Have a Columbus Schumbus day!