In our Modern times/the last 50 years
Republicans simply don't Fucking care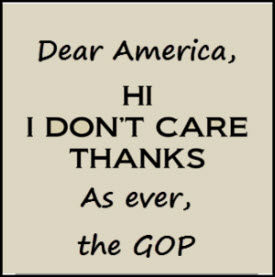 (Yes, we know)
They never have and they so never will
Jeb Bush On The Evil Oregon Shooting:
"Stuff happens". Go try "prayers" that
Will Do NOTHING to Stop The Violence
If you pray really really really HARD to
your Sociopath Non-existent cloud dad
isn't a rational solution to any problem
D Chump ignorantly "It's not the Guns;
no matter you'll always have problems"
(Finger Guns!)
This Cop on the scene, will never ever
discuss Thoughtful "Gun Control" here
Then many blamed Mental Illness and
John Oliver, Logically Decimated THAT
See there are observable facts, peoples
Specific Policy positions and their 'exact
words', Telling Us, their Exact Views on
camera. The problem's not that folks do
not know what they are saying, or want
politically. The big problem is we all DO
The Republicans: THEY, DO, NOT, CARE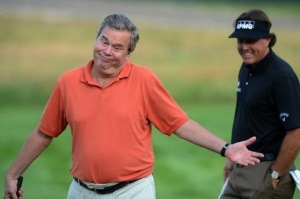 ("Shit Happens!")
Their solution to problems is do Nothing
Lipservice Used to be given, & now even
that Has Stopped These Days. Shit, they
Accept Exactly Who they Are. Why Can't
we as a nation, finally listen to them!?!?!
NOTE: Holy Shit!!!!! It's A Miracle. The
Bears Actually Won ONE Game. Wow!!!
NOTE II: The Insane Moron Republican
Who Fuckd Up His Planned Parenthood
Circus Wants To Be 'Turd' Of The House
Have a day!