Slavery back! Well that certainly was very
expected. Racist radio Loser Jan Mickelson
(Racist POS)
for Any Undocumented Immigrants, We'll
just force them into "Slavery". Nice, fucko
Forget this Hateful, Evil, Loser is the Iowa
Conservative Radio Ring Kisser For All the
Candidates From Scott Walker to Ted Cruz
to Ben Carson 2 Carly Fiorina to Santorum
He had this Hateful exchange with a Caller:
Caller: "Everybody would believe it sounds like slavery"
Jan Mickelson: "Well, what's wrong with slavery!?!?!?!"
It is not that he's overtly racist. It is that he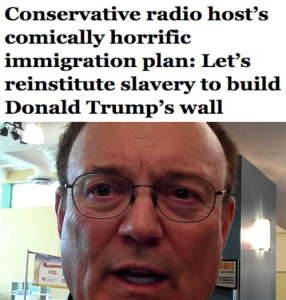 (Racist POS)
is "Influential in the Republican party now"
WHAT THE FUCK!?!?!?!? Has anyone come
out to denounce his massively racist words
NOPE. He is but one of MANY voices in this
Racist, Hateful, Ignorant, Backwards, Party
All the "Jan's" of the World, have a Place in
the Republican party. And it's so disgusting
This is 2015 right?!? It is not 1776 or 1860
Yet, that is the entire Policy positions of the
Sociopath racist Republicans today. GROSS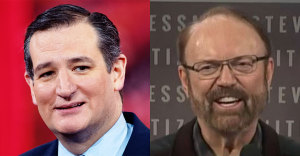 (Punchable Faces!)
We're not having a Conversation about who
the Vile, Repugnant, racist, pricks in the US
are today. Jury is in. It is these Republicans
And they piss on the Constitution every day
Have a day!