Trump Chump wants to know "Who does the
raping!?!?". Well it seems he does & there is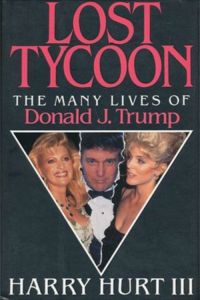 (Oooops)
massive evidence indicatin' he raped his wife
According to Lost Tycoon's writer Harry Hurt:
"Donald held back Ivana's arms & began to pull
out fistfuls of hair from her scalp, as if to mirror
the pain he felt from his own operation. He tore
off her clothes and unzipped his pants…Then he
jams his dick inside her, for the 1st time in more
than 16 months. Ivana is terrified…It is a violent
assault. She repeats to her friends 'he raped me'"
This was from 1993. And then comes the LIES
Trumps lawyer Michael Cohen, decides to Bull
shit everyone. As if you'd expect anythin' less
of a Trump Minion. He said it Never happened
which it most likely did. Then Cohen said This:
"There is no such thing, legally, as a man raping
his wife. You can not Rape your Spouse, there is
very clear case law" (Not remotely true. He lied)
("I'm a bully turd")
Then Doctor Shit Show, realizing he was wrong
starts lobbing Insults, & Personal Threats at the
Daily Beast reporter. Then, when out of Douche
Bag ammo, he Threatens a Law Suit. So classic!
It's the moron who does the bidding of Bully, &
has no Logic, Reason, Facts or counter evidence
so they try to bully. Period. They always have, &
they always will. They don't learn it never works
(Greatest Shit Show On Earth)
So you can bet one thing. This will not remotely
effect Republican voters. In fact, This just made
his possible Nomination that much more secure
This "Bigot Duggar Klan" all deserve each Other
And you can bet it all gets way worse from here
NOTE: The "Greatest Pastors" PRO-Gay Rant
You Will Ever See From Any Religious Leader
Have a day!