A lover? Your parents? Your pet? Your job?
Yes, yes, yes, and yes!! Your lover isn't able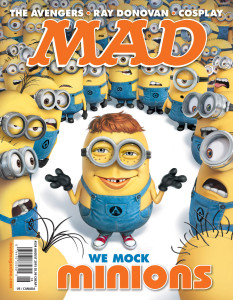 (Sweet!)
to mock Ray Donovan. You parents are not
ever as funny as Sergio Aragones. Your pet
can't tell you When Minions Go Really Bad
And your job sucks, Mad doesn't. Get me?!
NOTE: My 'Awesome Friend' Joy Has Kick
Ass Jewelry She Makes, Go Check Her Out
Have a weekend!