There's attention whores, the Kardashians
and then there's The Trump. I've officially
("Hey, I suck!")
changed the term in the dictionary 2 mean
Trump-1. Loud pompous lying idiot with no
self awareness, shame, or ability to feel at all
2. A gift given to every comedian where they
do not have to work as hard to craft any joke
IE- "Gee Terry, thanks a lot for that Trump"
Donny Chump's not only the worlds biggest
bullshitter, he's also the most ignorant. And
that right there's a magic comedy recipe for
"Super Douche De Jour" Always on camera
Comedy Gods have given me A Mega Boner
So Trump will say and do the asinine insane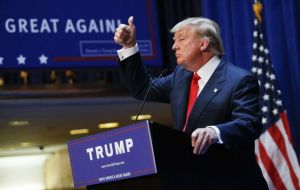 (Moron Fonzie)
shit we All Expect he'll do, & it'll be glorious
Hell, it already started. Dead Squirrel Head
came down on an escalator, to Neal Youngs
"Keep on Rocking In The Free World". WTF
Neal Young, will have an injunction on him,
forcing him to not play that again in 3…2…1
Trump's exactly like every other Republican
Yet won't cut SS & help infrastructure. Other
than that, his difference is he's a rich asshole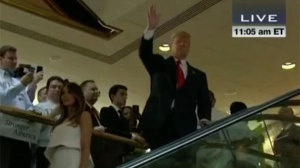 ("I'm an idiot!")
'The Onion' is an official news source for the
entire "Republican Party today". SHIT, their
headlines are actually all comin true. Only in
America. Thanks Donny, this will be a blast!
You Got Duggared!
There is now, a new Deeper Investigation for
the Duggar charges. Oooooooooooooooooops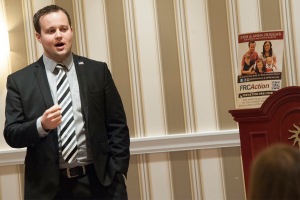 ("I'm fucked")
They also, just recently, had the Police Called
on them for refusing to co-operate with a DHS
agent by not allowing them to even see a child
This is ONE Fucking Sick family. No where in
any of this did I hear about the "safety" of the
kids, or mental well being. The fucking guy is
a molester with FUCKING KIDS!! Where else
in this country is this even remotely possible?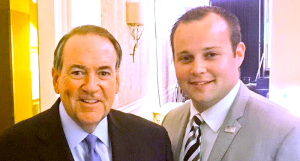 (Big pals!)
They Might Have to Change The Title of their
show That Was Cancelled to "19 Felony's and
Counting". Mark my words. This gets waaaay
worse. You don't hide shit unless it's pure evil
Have a day!