Remember when in my May 27th post I said
"More'll surly be coming daily". Well, today's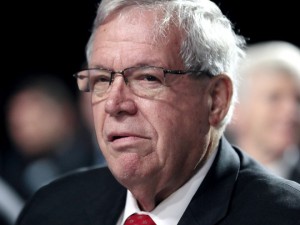 (Dennis The Menace)
that "Daily" day. Former Republican Speaker
Of The House, Dennis Hastert, has now been
charged by the FBI in a decades old case. It's
from paying out a victim he "abused" decades
ago. He has now been indicted by the the US,
and going to court for covering up the Sexual
Assault Of A Minor. He was, "paying out" $3.5
to someone named "Bruce"(the full name has
been held back to protect the victim). Oooops
("This is set to molest?")
Now the way the FBI went about catching em
was pretty shaky at best. They used somethin
called "withdrawl's in the $10,000 cash range"
He was pulling it out just 'below' the $10,000
in cash. He did not break the law at all, but it
should be noted, who "takes" that much cash
out multiple times just under a Legal amount
Who deals in the that much cash in such odd
amounts? Well, someone who is paying a kid
(Top Left, creepy)
not to ever Disclose what Dennis did to them
You can bet, he is NOT the only one and now
all of Yorkville, IL. will get Turned on its ears
Ya never pay out $1.7, of $3.5 million to some
one, when nothing happened. This gets worse
Kerry Breaks His Femur
There's an old saying in Theater, & in comedy
where before you perform "Break a leg!". Yes,
("Oh snap!" Too soon?)
it's odd. It's an older superstition. Democratic
Secretary of State John Kerry broke his femur
yesterday in France while bike riding. Damnit
if he was Lance Armstrong style his HGH will
prevent that brittle bone shit from happening
Meh, that's sad. Hope he heals quickly. Oh my
mom broke her femur. She has a "Steel Plate"
put in to fix it. Looks like Somebody is gonna
be setting off all the TSA metal detectors now
("That's not my leg!")
In other Sad News, Joe Biden's son Beau has
passed away, after his batter with Hodgekins
Lymphoma Leukemia. That man, was a good
man. Much love out to his family and friends
NOTE: R-Lindsay The Lovely Lady Graham
Is Now 'Officially' In The R-2016 Clown Car
NOTE II: Our 'Blackhawks', Are Cup Bound
Again. The Citys So Grateful And So Existed
Tomorrow: Another Racist Vile Hateful Cop
Have a day!