Nancy Dis-Grace, the loud shrill lying harpy who
tries to treat law like a Grade School Playground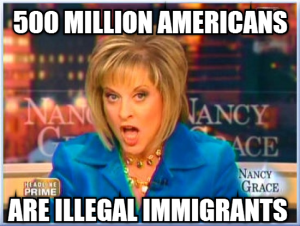 (Ohhhh shit)
was at it again about Pot Legalization. So, Norm
Kent from NORML(a pro-pot legalization group)
explained to her that selecting isolated stories on
people who did something bad while high wasn't
very logical statistically speaking. He explains it:
"Your argument's not real because you take isolated
instances of aberrant behavior, & try to make them
standardized for all marijuana users. And once and
for all, Nancy, have you no conscience?!?!?!?!?!?!?!"
That is very damning indeed. It'd be just like takin'
isolated incidents of people drunk who did violent,
or bad things. It still doesn't effect 99.9% of people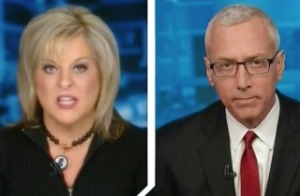 ("You're an idiot!")
who drink. Should we ban all booze now? No & she
knows that's crazy, but why this?! Cause she really
has no counter position to take & so demonize it is!
What was her thoughtful response to Norm then?!?
"I was really just looking for an answer to
the question, but obviously you're stoned"
Ahhhhh yes. When you have no response at all just
call em, "dooty face". She's a big hit at Snarky High
with her Burn Book blather. Then it gets worse. Yes
you read that correctly. She starts, arguing with Dr.
Drew on the medial aspect of the case, & he shreds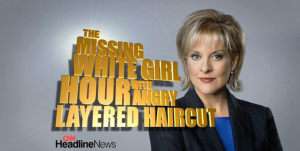 (Your "stupid" burns)
her like tax fraud documents when the IRS's at your
door. He explains the man had empty bottles of pills
next to his 'bed', indicating withdrawl. He was using
POT to cope. Sadly, it didn't work. Nancy isn't really
a thoughtful, intelligent person. She is a "Bombastic
Bullying Baby", pretending "News" is now the WWF
NOTE: Cliven "I'm A Racist Law Breaker" Bundy's
Son Ryan was FINALLY arrested yesterday. Good!
Other kid Cliven Lance B was also arrested; classsy
Have a day!