If you peel down an onion you get the core
And Obama's 7th SOTU was by far his best
(Sweet Tears!)
He finally actively accepted reality, & went
on about all the Progressive ideals. And he
finally decided, to grow some fucking balls
Will anything change? Nope. It's fun to say
shit that's never going to happen isn't it?!?
It was more FDR, & less Reagan than past
ones, but this speech, & these goals should
of been presented & executed the 1st time
And who was that "Republican Sacrifice" to
offer their: "We aw shucks Republicans say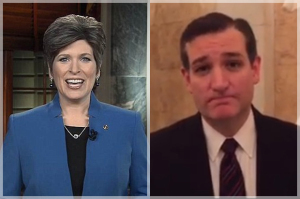 (Jabbering morons)
Obama's still a fucktard & we offer nothing"
It was simply a retread of last years "Get a
women to say Republicany shit" response!
Nothing like courting the female voter and
holding anti-female policies. Whooo hoooo
But then you see the other 4 responses, &
you think "Wow, crazy really does come in
sooooooooooooooooooooooo many flavors"
Obama did get the "Hypocrite Of The Year"
award for talking about foreign wars, NSA,
("Seriously dude?!?!")
Gitmo, & spying, without a single shred of
irony. It is like he grew some 'balls' once it
doesn't matter any more cause he can't do
anything but veto(08 congress was wasted)
Have a day!