Mr. Trump is like the gift that keeps on giving & yet
it is so clueless, it doesn't know that it's giving more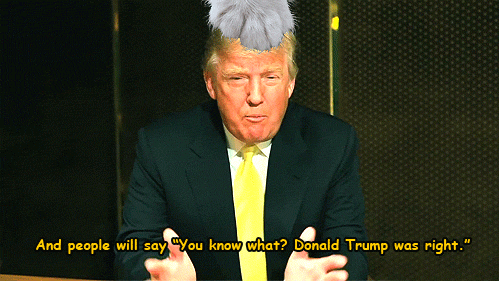 (Keep talking idiot)
He was trying to, "help" Kentucky republican Mitch
McConnell by stumping for him on FOX, and failed:
"If I were in Kentucky I can tell you, with all of Mitch's
tenure, & all of the money he brings back to Kentucky
— I heard one person saying, oh, it's unfair to bring so
much $ back to Kentucky(pork/ear marks) well, I wish
we had that in New York, I wish we had that elsewhere
Frankly, if I am in Kentucky, I love all the money coming
back into Kentucky. But he gets that because of his power
& his tenure. It would be very very foolish to give that up"
Ha ha ha ha ha! What a fucking moron. Republicans
scream "Limited gumberment". But what they mean
is "small gumberment", & "rugged individualism" for
Democrats, Minorities, the Poor, & anyone not them
(Fuck off)
You see, they deserve, "THEIR Welfare" all day long
'Toupee Turd' just admitted it openly for all to HEAR
The kicker, Trump doesn't know our US Congress so
he stupidly right on que tweets this mega mouthfart:
"Why would the people of Kentucky want a
rookie Senator– they have Sen. Mitch @McConnellPress
who may be next Speaker & bring $'s to KY?"
Umm, that would be a neat trick. But the Speaker is
in the House. Mitch is in the Senate, but not for long
Trump's like if ya mixed racist jiz, a bad UFC fighters
Pre-Cage patter, a 5 year old's version of history and
(We know)
put it all under a 'cotton candy clown wig'. A Talking
Anus spewing feces has more social value. At least ya
can put in a freak show tent & charge cash. This thing
would lose in a debate to Rick Perry, & a US Mail Box
Have a day!