Sorry for no post yesterday. Family issues, nothing more
And always remember, family comes 'first'. It always will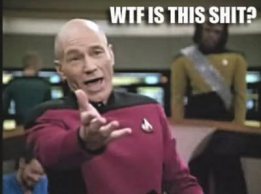 (I know, sorry)
CNN hired an amazing new talking head with "Integrity"
Former white house press secretary Jay Carney. WTF?!?!
This is not journalism. It's a bad reality show set in space
I say "Space", because anyone thinking he is qualified for
it is fucking "far out". You don't ask a guy who's job it was
to frame & offer the presidential administrations "talking
points" to offer 'valid critical journalism'. In fact, this is a
pox on all things cable TV "News". It's not news. It's loud,
(Not a journalist)
obnoxious frat/sorority nits mixed in with Paid Prompter
Readers offering poorly educated opinions for shock, and
commentary unfit for a truck stop stall wall. It's shit, crap,
garbage, lies, "morning Zoo Crew radio" sold as "News" to
people who have become apathetic to reality. They are the
same people who think Reality TV is "real". Internet News
will eventually be all there is. Aside from commentary they
also actually do news, journalism, don't lie, & offer up facts
Monday: Ditka Sells Soul For Chump Change To Rauner
Not shocking, after appearing on a Reality TV show for $
Stick to football coach. Quinn's no prize, but Rauner? No
Have a day!