It seems the new Republican party today is a limitless renewable
energy source for Mega Stupidity. If they were a movie, they'd be
(Yep)
called Batshitcrazy Man or Crapton Unamerica-Wacko Blowhard
They're in an endless losing battle vs reality spewin' utter bullshit
Everythin' from "Hilary Clinton's daughters pregnancy is staged"
To 'Dipshit Supreme rancher' Cliven Al Bundy calling FOX's Sean
Hannity his "hero". Today, if we were ever to find a "Reasonable"
Republican, they'd either instantly explode, or be "primaried" by
by a survivalist in Camo smearing feces on his face with a loaded
AR-15 screaming, "Merica", "Build The Dang Fence", & "DC ain't
working so let's just blow it up. Send me there to dynamite it all"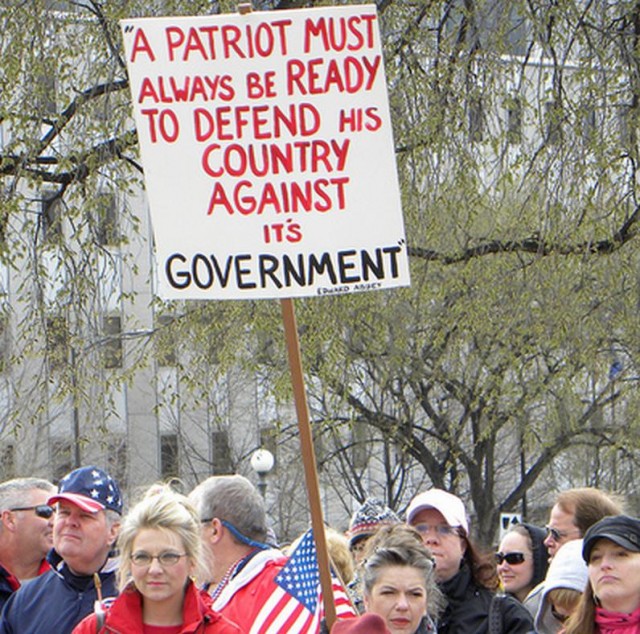 (no, a wacko does)
Rational serving Republican's are on the endangered species list
And in DC, they simply don't exist anymore. Olympia Snowe did
not seek re-election & they pretty much only come in two flavors
Corporate Whore for the top 2% & backwoods xenophobic racist
mega moron. Many are mixture of both but all are bought by the
corporate lobbyists. If anyone is still a Republican today, they're
in the Alex Jones Freedomworks Tea Party wacko bubble. All the
other sane people left it long ago. Last one out shut off the lights
The "New Fresh Neighborhood Watch" KKK!
It seems the white power club known as the KKK has a 'branding'
issue. Guess they're not quite drawing the "numbers" like they all
(No thanks)
used to do. Yeah all they need is some "new target marketing" for
their 'numbers' to go up. It can't be their views that everyone who
isn't white is inferior, violent minority lynchings, a history of hate,
& their goal of racial segregation & genocide against "non-whites"
But now they want a new Klan for modern times. Imperial wizard
Frank Ancona thinks it's possible. Yeah I guess when you're racist
& utterly detached from reality, what's one more fucking lie gonna
do? CNN actually discussed the segment honestly. WTF?!?!?!?!?!?
(forgot the key lol)
Way to go CNN, treat a group with an "evil history of violent hate"
like anyone else. Honestly, fuck off. Maybe next time, have 'other'
domestic terrorist groups marketing ideas on for next weeks show
If this is what is our news these days it's 3rd & 10 I'm gonna pass
Oh & they want to be your Neighborhood Watch…..for whites only
Tomorrow: Powder Booze, IRS Oops, OReilly/Rush Bash Colbert
Have a day!