It's official, the old crusty TeaOP establishment is dying
They are losing in every demographic, policy, & political
("Wait, I shit myself")
category. Good Ol' "Crazy As Fuck" Pat is a staple of that
Pat is really really really mad at group called Right Wing
Watch for being a "nasty" organization who take his own
words then "twist them" and "distort them". But what he
means is: "I'm really fucking upset with my own unedited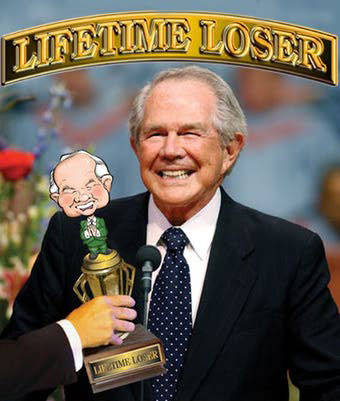 (It's always yours)
words totally in context". He now thinks this is a fucking
political game. He thinks "using his OWN words against
him" is now magically wrong. I guess, when you keep on
saying really hateful stupid shit, it would be "Damaging"
Ah Pat, your mouth works fine, your brain, not so much
Republican Bob Dole Rips TeaOP Hard
Remember Republican Bob Dole from 1996??? Well he's
89, older than dirt, & still alive with some advice. But will
("I existed")
any nutty TeaOP'ers ever listen??? Nope, & that is par for
the course. Remember "Stupid always doubles down", but
fucking ignorant never stops spewing the same hate or lies
Dole said that the GOP should put a sign that reads "doors
closed for repairs, until New Years Day, next year". He also
(So long)
said he, Reagan, & Nixon couldn't get elected today. Well
done TeaOP, you're killing your party at warp speed guys
Oh, speaking of Tea Party crazies ensuring the party's end
Keep On Cruzin' Off That Cliff
The TeaOP is taking harder, farther to the right, into the
darkness, never to be heard from again. And while doing
(Such a sad goof)
it, they scream, "Freedom!!" while trying to get all of the
government into women's vagina's, gay marriage, and all
things religion. See when they say, "I HATE government"
what they mean is "I hate Democrats in power". See, they
got no problems expanding it when in power: stem cells,
Patriot Act, Gitmo, torture, wire tapping, ban abortions,
(no, you don't)
use it to strip gun laws, illegal wars, & a national religion
Ted Cruz represents all that xenophobic hate, ignorance,
and lack of basic historical facts or policy to support his
views. But McCarthy Jr. will ruin lives, screw every vote,
and tell average American's to fuck off. See, he serves the
NRA, big corporate $, and the top 3%. The rest of you are
all suckers, chumps, marks, rubes, pigeons, idiots. So sad
Have a day!