Peggy walks in saying, "Hello John". John, "Hello Noonan!"
("Ohhhhhh")
Peggy Noonan is a conservative WSJ opinion columnist. She
likes to write from the POV of the "Reagan Years"……mostly
because she was directly involved in the IranContra scandal
What did Partisan Peggy have to say while appeasing crazy?
"We are in the worst scandal since Water-Gate…they don't
just look(the administration) 'jerky' now, they look dirty"
(Maybe not)
Now David Gregory AKA "Super Pussy Establishment Soft
Ball Question guy" pushed back with, "Overstatment here?"
Her response is both funny, sad, and shows bad ignorance:
"I don't think so…all 3 of these scandals makes a cluster that
implies some very bad things about the forthcomingness…."
it was vague, odd, & she speaks SO slowly it seems she does
(Peggy & the Gip)
not have any actual FACTS to support her views. Wow, bad
Let all the facts dictate the views, not the other way around
But they don't care, never have. Oh, & speaking of Benghazi
The ACTUAL "Benghazi Lie"
By now, you know the Obama administration is under a Lil'
fire lately. One was Benghazi, where sadly our US Embassy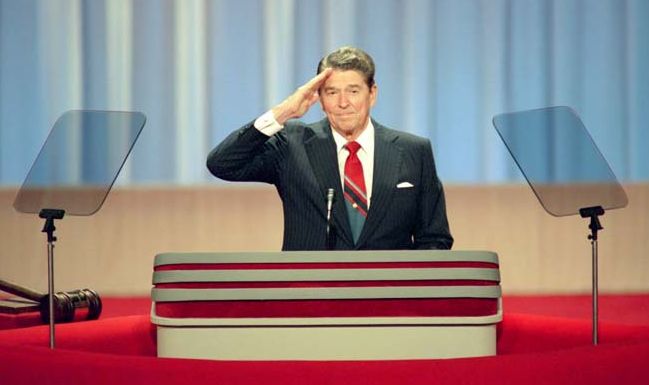 (yes, a teleprompter)
was attacked by terrorists & 4 American's died. It was BAD
But what happened afterwards was what sucked. Please see
the irrational lies, hate, avoidance of facts, & ignoring of all
reality for baseless partisan venom. Forget it isn't even true
and forget it dupes very stupid people to vote against their
own political interests based on racial hate. Well, turns out
(I lie)
far right winger Jonathan Karl, who came into reporting by
way of the Collegiate Network, a group dedicated to always
promoting GOP talking points. Well, he claimed to directly
quote one of the White House Benghazi e-mails. Turns out
he only re-quoted a REPUBLICAN source opinion as if fact
Only problem? The actual e-mails were released, & he lied
It was wrong, not true, false, incorrect, or what's called a lie
He was caught here, so now naturally; it's time to lie again
"Clearly, I regret the email was quoted incorrectly and I
regret that it's become a distraction from the story, which
still entirely stands.  I should have been clearer about the
attribution.  We updated our story immediately."
Ah yes, the good old GOP "Non-Apology Apology" on que
Fictional quotes as if fact is nothing new for these "idiots"
And most "reporters" would be fired for such partisan shit
Killer Tornado Takes Too Much
To all those in Oklahoma right now, that was devastating
It's terrible, & we all stand by ready to support you in what
(horrible shit)
ever you need in these coming months. The death toll is at
24 tight now, but more are missing, and many are children
Stay strong Moore, OK. This terror will be over soon, & we
will stand with you during this terrible time. You will rise
from this, but for right now, thanks to all the tireless ER's
(holy shit)
and all first responders still searching for others. It will get
better, and you will feel safe again. But for now, we mourn
Here's the fun clip of the day. McCain with Apple CEO Cook
asking "Why do I have to update my iphone Aps all the time?"
Have a day!