Show of hands, how many people lost a finger lighting short wicks?
*Sees three people with only two fingers on their hands raise arms*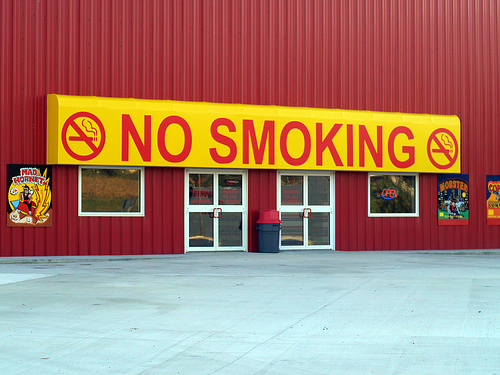 (Good call!)
Oh, well at least you have enough left to celebrate the 2nd of July
Do you remember this 13 year-old conservative Jonathan Krohn?
He was a kid who gave a rousing speech at CPAC 2009 right here
(I'm "this" stupid)
Well, turns out…he now thinks conservatives are really full of shit
He doesn't believe anything he wrote, or said any longer. But why?
Oh, because he's 17. He is reading philosophy, policy, facts, & new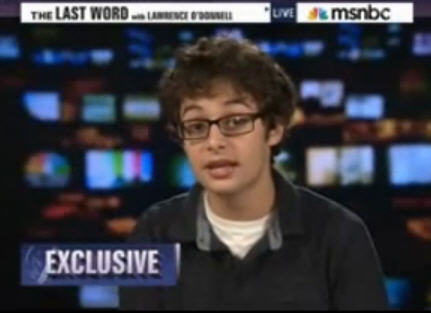 (Elijah Wood?)
ideas. He's basically now growing up, & stopped parroting talking
points. He must now think for himself. See, he now likes the Daily
Show, Colbert Report, the New Yorker, & will be going to NYU in
the fall. He has also totally let go of his social conservative views:
(Shit, it's my nephew!)
"I think it was naive…I live in Georgia. We're inundated with
conservative talk in Georgia…The speech was something that
a 13-year-old does. You're really defeating yourself if you think
you have all of your ideas in your head when you were 12 or 13.
It's impossible. You haven't done enough…I started getting into
philosophy-Nietzsche, Wittgenstein, Kant and lots of other(s)"
Gay marriage? He's OK with it. Obamacare? Meh, it's a good idea
He's still growing and will hold even more ideas as he grows up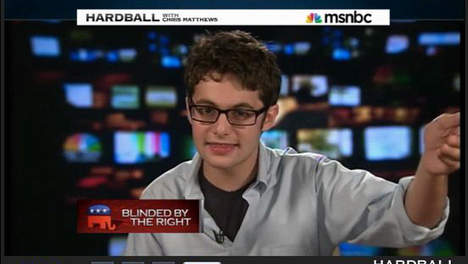 (Titty Twister!)
Shit, I was a young Republican myself. If I could go back in time
with some of the stuff I said & did, I'd kick my own ass but good
See, the problem with the modern conservative party is that they
will ignore facts, science, logic, & all policy reality in favor of blind
(No bear traps)
ideology & insults. If your views can not withstand the slightest of
questioning, & you shut down anyone or anything that is doing it
you have ceased to be a realistic political choice. You are only for
those who reject thinking, solving problems, & even reality itself
(Don't tell anyone)
It is akin to someone asking, "How do we fix this problem?"; so
another person shouts, "Shut up turd, there is no problem. Now
leave me alone queer loser!". Speaking of loud "know it all's" who
live with their foot in their mouth. Bill O'Reilly said this about the
("I'm set to douche")
Courts upcoming healthcare ruling after berating a guest a while:
"This is absolutely a mandate, it's absolutely a force, it's
absolutely police powers from the federal government,
and it's going to be 5-4. Miss Fredrickson, you're going
to lose, & your arguments are specious……………………..
And if I'm wrong, I will come on, and I will play your
clip and I will apologize for being an idiot"
Well, douche face was wrong…….he was very very very very wrong
Billo did apologize. But it was the usual half-ass shit we've come to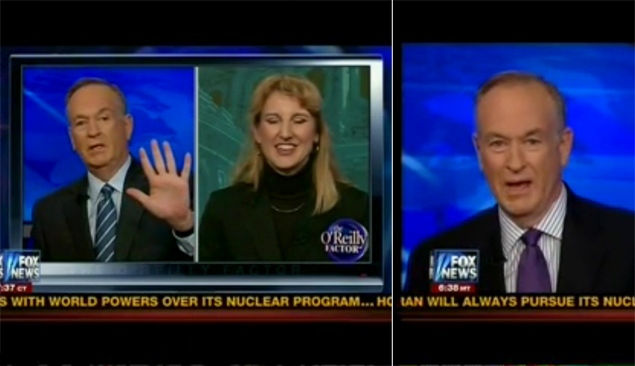 (Him being a dick)
expect of all pathological liars: the non-apology apology. He said:
"I'm not really sorry, but I am a man of my word so I apologize for
not factoring in the John Roberts situation. Truthfully I never in a
million years thought the Chief Justice would go beyond the scope
of the Commerce Clause debate and into taxation…………………….I
may be an idiot for not considering that". May? Wait, may???????
He started the segment with "the far left smear site media matters
making a big deal out of this(me saying what I said before above)"
(Nice!)
Yeah! I hate how those "smear" sites keep using your exact specific
words, in context, that show you to be a bloviating rude bully idiot
always on the wrong side of facts, policy, & reality. If you'd rather
not be called such things, perhaps you should stop fucking doing it
It's like yelling at a cop for noticing you going 147mph in a 35 zone
(Stay classy!)
"What the fuck? If you weren't here, I wouldn't of broken any laws
It's your damn fault I'm even in this mess! Why are you holding me
accountable for my actions? This is madness sir, totally madness"
You know the book "If You Give A Mouse A Cookie"? I have a new
version: "If You Give A Lying Asshole Prick Attention". It'll come
(Well said)
out in about two weeks. Look for it next to another book of mine:
"FOX Noise: Unfair, And Chemically Unbalanced". It's all so sad
Have a day!