A category 5 dipshit asshole is heading directly towards you
(Signs don't lie)
It's not about the Courts recent ruling on healthcare last week
Rush Limpballs decided to offer up this witty gem of thought:
"If this passes…I am leaving the country. I'll go to Costa Rica"
Do you need any help packing? I have this suit case filled with
(Face made for an ass)
guns, child porn, & illegal narcotics. TSA'll give you the cavity
search of the lifetime. My gut tells me you'll like that a lot too
Do us all a favor & take the entire Republican party with you
A real US Senator, R-Rand Paul actually said this insane shit: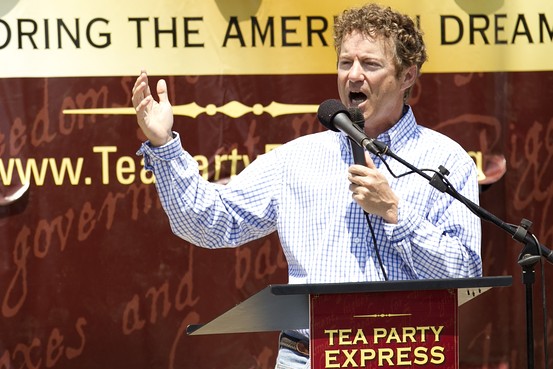 ("I need 2 mics!")
"Just because a couple of people on the supreme court declare
something to be 'constitutional' does not make it so. The whole
thing remains unconstitutional. While the court may have
erroneously come to the conclusion that this law is allowable,
it certainly does nothing to make this mandate or government
take over of our health care right"
Holy shit you can't make this stuff up. The deep levels of stupid
on display here is astounding. THAT'S EXACTLY what the court
does! That's all it does buddy. It'd be like me saying, "Just b/c a
(Choking…)
couple of Dr's diagnosed me with cancer doesn't mean anything
at all to me, or make it true". When you don't politically like the
ruling it doesn't magically "go away". I hated the citizens united
ruling with every fiber in my being, but I don't then suddenly say
"Fuck them all!" & call it all invalid. What you're seeing is a big
(New platform?)
difference in parties. Take Bush vs. Gore. What if the GOP lost?
Well, they'd burn the whole country down until they got what it
wanted. And there in lies the biggest difference. One wants to
win at all costs not matter if the country dies. It's about power
The other wants to make a difference, but gets derailed by all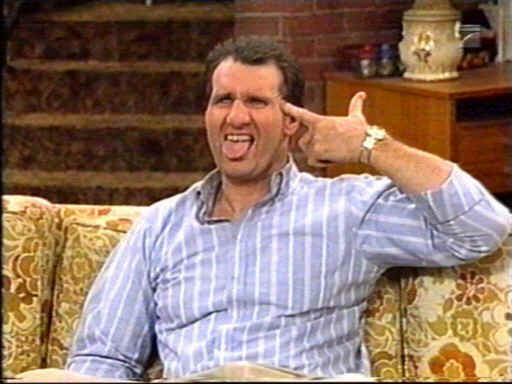 (It's not loaded)
the lobbyists, & special interests, then rolls over faster than a
dog waiting for a belly rub. In the end, we're the one's that lose
In "Non-News News", CNN's Anderson Cooper Is Gay
Oh, well that's cool. Clearly it's "shocking news". By "shocking"
I mean "shit I could've seen coming from over 7,986 miles away"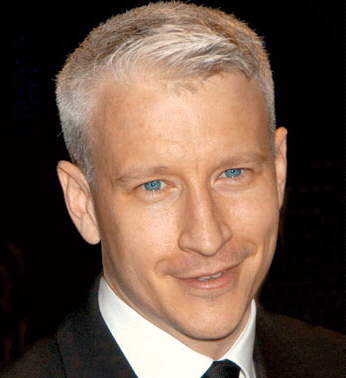 (Really? Ever in doubt?)
It's pretty obvious when you're well dressed, spoken, & have the
stones to have white hair before you're 43. Oh, that and you suck
the dick. That's probably a dead give away right there. Just sayin'
Have a day!