You heard about the shooting death of 17 year-old Trayvon Martin
Big George Zimmerman did it. He was an amped up Neighborhood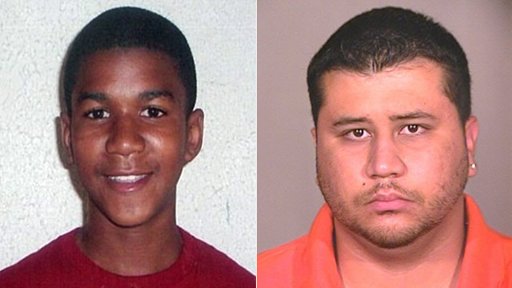 (Hint: George is on the right)
Watch guy who was packing some heat. A 911 call indicates George
Was not playing with a full deck, as he decided to chase Martin, even
After being directly told by the 911 dispatcher NOT TOO. It's all sad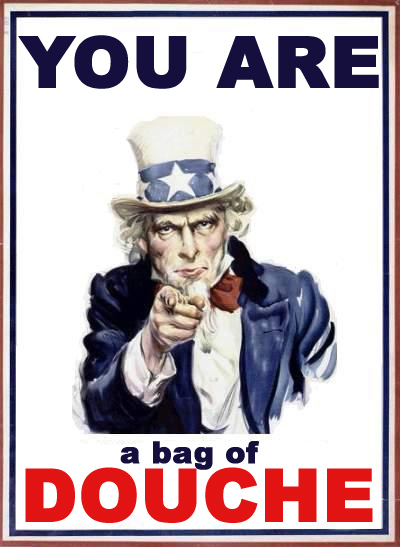 (Zimmerman)
We don't know all the facts yet. We simply weren't there. The only
Things and facts we know, are the one's today. Zimmerman called
911 49 times in a one year period. All on black males. He deemed
(True)
Himself captain of a neighborhood watch team that doesn't even
Exist. Zimmerman tried to be a cop, but washed out. His story is
That Trayvon came up behind him, confronted him, then hit him.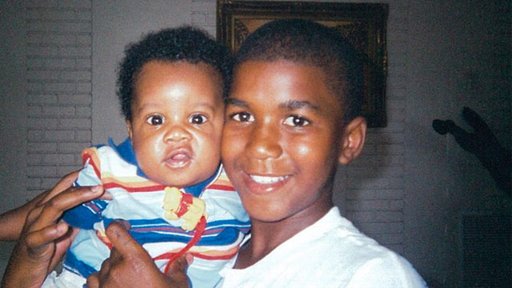 (Trayvon with brother)
Trayvon wasn't a perfect upstanding kid. Actually, he was recently
Suspended for traces of weed in his book bag. He was staying with
His father's girlfriend in that gated community, but basically a kid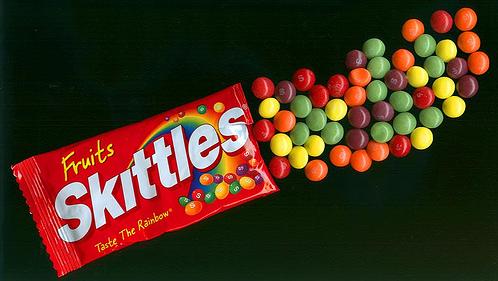 (Skittles vs a gun?)
Had a bag of skittles, & an iced tea from the mini-mart. It's so sad
Zimmerman used a bad racial epithet "fucking coons" to 911 here
When the truth outs, & it always does. Zimmerman will go down
(Trayvon's parents)
Why? Because everything he's claimed is opposite of reality itself
The people coming forward with "Zimmerman's the victim" meme
Should be kicked in the groin stopping all reproduction. It's so sick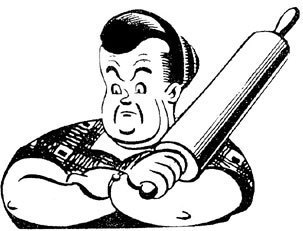 (Ass kicked)
Then TV news decides it's the "Hoodie" that did it. Wait, no, WTF?
How is this guy who killed an unarmed kid not in jail? No F-in clue
But now how do you make a horrible situation like this even worse?
(Watch it idiots)
You have a fucked up vigilante, but get targeted by other vigilantes
Dumb Black Panthers, you don't help with an "eye for an eye" crap
They came up with a bounty on the head of Zimmerman. Oh shit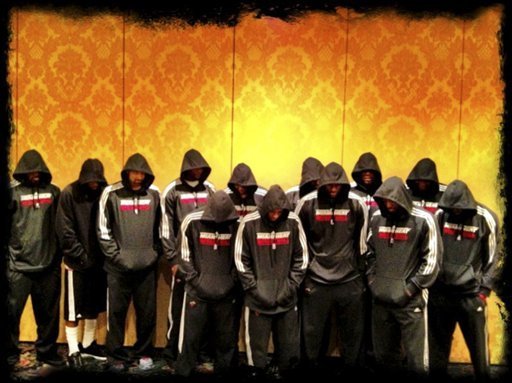 (Miami Heat protest: right way)
This xenophobic hate has been stirred by the far right. You own it
Like the 32 year-old Iraqi woman beaten to death with a tire iron
American bigots, & racists "STOP OR GET THE FUCK OUT" got it?
There is no more room in this country for your kind of small hate
Have a day!