Rod Blagojevich, Fat-Free, John Carter, the GOP candidates
(Hey, wait a second)
The Republican field sort of looks like all the rejects from…
"I'm A Celebrity Get Me Out Of Here". It's like the P-listers
Instead of D-listers. I just sort of feel bad for them. They do
("So I took the strippers tits…")
Try hard, but have nothing to run on except "God", "The gays
Are going to kill us", "Fear black people", or "Women r stupid"
When you listen to the current crop of GOP voters, it sort of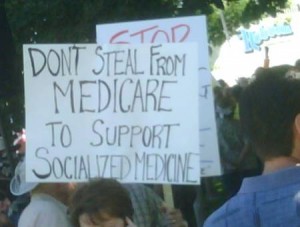 (Oh shit)
Sounds like a conversation near a carny tent with methheads
It's not good. It's just sad, & normal people are turned off…
So How Was YOUR Day?
After that letter was written by Greg Smith of Goldman Sachs
The company lost $2.2 billion. Yeowsh. There's putting your
(Weeeeeeeeeee)
Money where you mouth is, then there's this money Cliff dive
I say bout time. Finally, when bad people do really fucking bad
Things they have to pay for it. Comeuppence served nice-n-hot
You don't like it, try not being a lying cocksucker then. Simple
Have a day!