It's NCAA Tourney time, & everyone's filling em out now
Mine are more screwed up than Lindsay Lohan's family
(Wrong "bracket")
At one point when I was filling them out on-line it said
"Please stop now, walk away from this, & never return"
Meh, if you really don't know anything, do what girls do
(Wait, wrong "bracket" again)
And say, "Well I've been to Ohio & had fun so pick them"
Either that or darts. An idiots best friend, they never lie…
Words You Don't Expect In The Same Sentence
"Tuesday's Deep South Primaries". Welp, they're today
Will they love Mitten's, Frothy, or Potato head? We will
(How about none?)
Find out tonight, but my $ is on one of two. It will be
A big mix, because different people with different info
They'll like different one's. It's obvious the sledding for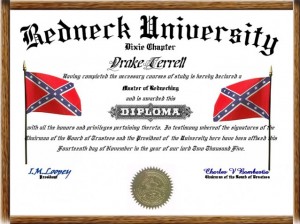 (Nice skool)
"Deep South" will be tougher on Richy Mittens. But this
Is the rub. They love Newts dickishness & racial issues
And they love Frothy's stupid god chatter, so to me it's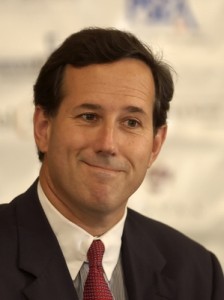 (But god said so…)
A toss up for those 2. To quote Jim from Blazing Saddles:
You've got to remember that these are just simple farmers.
These are people of the land. The common clay of the new
West. You know… morons.
I hope soon we'll all be better, & the internet is making their
Kids better, but until the morons end, the "Deep South" has
(The bad days)
Some baggage. Hey now, this round of Truck Nutz is on me
Have a day!