Nebraska Democratic Senator Ben Nelson
Will not seek re-election this coming year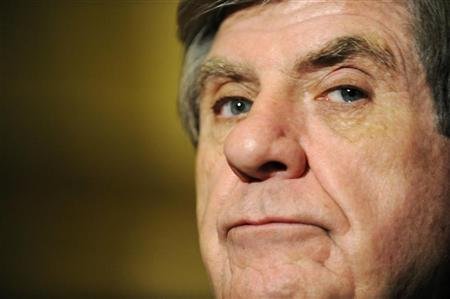 ("I'm gonna live in a tree fort")
He now steps down at the tender age of 70
They all do grow up so fast, don't they?
He & actor Robert Preston were separated at birth:
He then said, "Simply put, it's time to move on"
Translation: um, my district is now Republican
And I will totally get my ass royally handed to me
(It's X-mas hair)
Shit, he wasn't really even a Democrat either. He was
The best damn vote money could buy, & glad he's gone
Don't let the door hit ya, where the good lord split ya
Cousin Gerri From "Facts Of Life" Wants You To…
Stop acting retarded. That goes for you…& you…& YOU
(Screw your stupid hair Bolger!)
*John looks into the mirror*
Oh shit, that goes for me. Why am I always the last to know?
*Someone shouts in a Boston accent*
"Becaze yer fecking retaaaaaaarded yooooou louuuuuusa"
Dear Tim Teblow Fans
They're all upset over this silly tweet by Bill Maher:
"Wow, Jesus just [expletive] # TimTebow bad! And
(I knew it)
on Xmas Eve! Somewhere in hell Satan is tebowing,
saying to Hitler 'Hey, Buffalo's killing them'."
They all got their Jesus freak undies knotted together
Listen, Tebow fans shouldn't be mad at Maher for his tweet
(His own beer?)
They should be mad at "god" for making the internet
Have a day!