The inventor of the Rattle, hated his wife & naps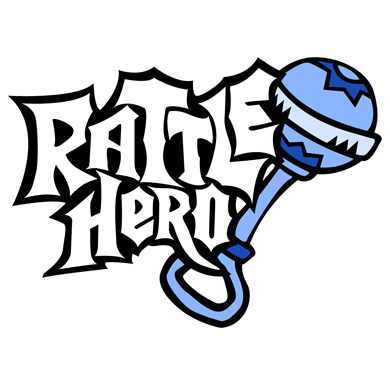 (Missed that video game)
Why would you ever give a baby something they could
Shake forever, annoying everyone, until they fall sleep?
(Swap out the rattle for this)
Then again, parties, & loud music are the adult rattle
Meh, payback's a bitch kid. Better get used to it
Hitler Only Had One Testicle
Maybe that's why he was such a huge asshole to the world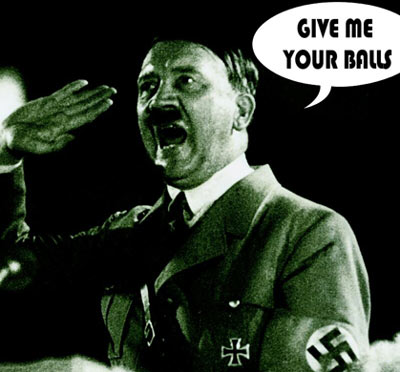 (Why, you only need one?)
My guess is Eva Braun was going down on him one day
And quipped, "Oh Adolph! It seems you only have one
("Your stashe creeps me out")
tiny testicle. Honestly dude, what's the deal with that?"
He zipped up his pants & started WWII. Next time, just
(Gay Hitler, I knew it)
Get the dickhead a prosthetic ball, or a time bomb nut
And then you would've saved the Jews from this fuckjack
Have a weekend!