*Shakes head sadly back and forth*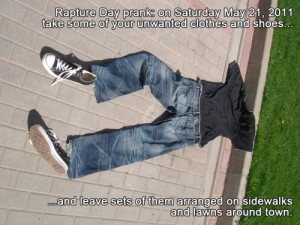 (Happy Raptureday)
It's a shame that stupidity can't be converted into a usable energy source
We could run on these fidiots for centuries
Turns out, whack job Harold Camping wasn't even wrong, according to him
(I was rightly wrong)
He was actually off by five months. He NOW says it's October 21st
Ohhhhhhhhhh, musta forgot to carry the "y"
He also predicted the same event in 1994, which didn't happen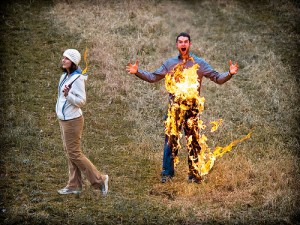 (Your pants are on fire liar)
His excuse then, a mathematical error. This time it was Macho Man's fault
Let's see the score: Reality 2, Harold Camping 0
This fucknut should be in JAIL. Did you know this little gem?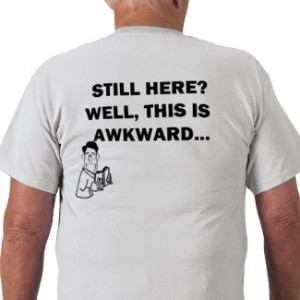 (You should dick)
His "church" reported in 2009 that it received $18.3 million in donations
And assets of more than $104 million
(Asshole
I want to throw this old fuck in jail for lying & taking older stupid peoples $
When he asks why I did it, I'll say, "The Bible told me too"…air tight
Have a day!