You're now on hour 17…and you were only slotted for "15 minutes"
*Taps his watch looking at her with disgust*
(Wait, I got more stupid shit to say)
She doesn't know it, but she's now officially a media disease
It's called "Palin Attention Deficit Personality Disorder"
That is when you say some really stupid shit, forget you did…
Then quickly blame others for pointing it out
(Your ears heard it wrong)
She thinks Communist North Korea is now suddenly our ally
When Beck corrects your geography, you just moved to the head of special-ed class…
I knew it, she's fucking Kim Jong Il. Does Todd know about this?
(Not for long, Sarah's coming)
Stop looking at it. It only encourages her. Then she thinks you want "more"…
I imagine a monkey flinging it's own shit in a zoo with wild excitement suddenly stopping as it sees her photo. Then a "pity" tear sadly rolls down it's chimpy cheek…
Bears Sit Atop NFC North!
Wow, talk about "shit I never expected this year"…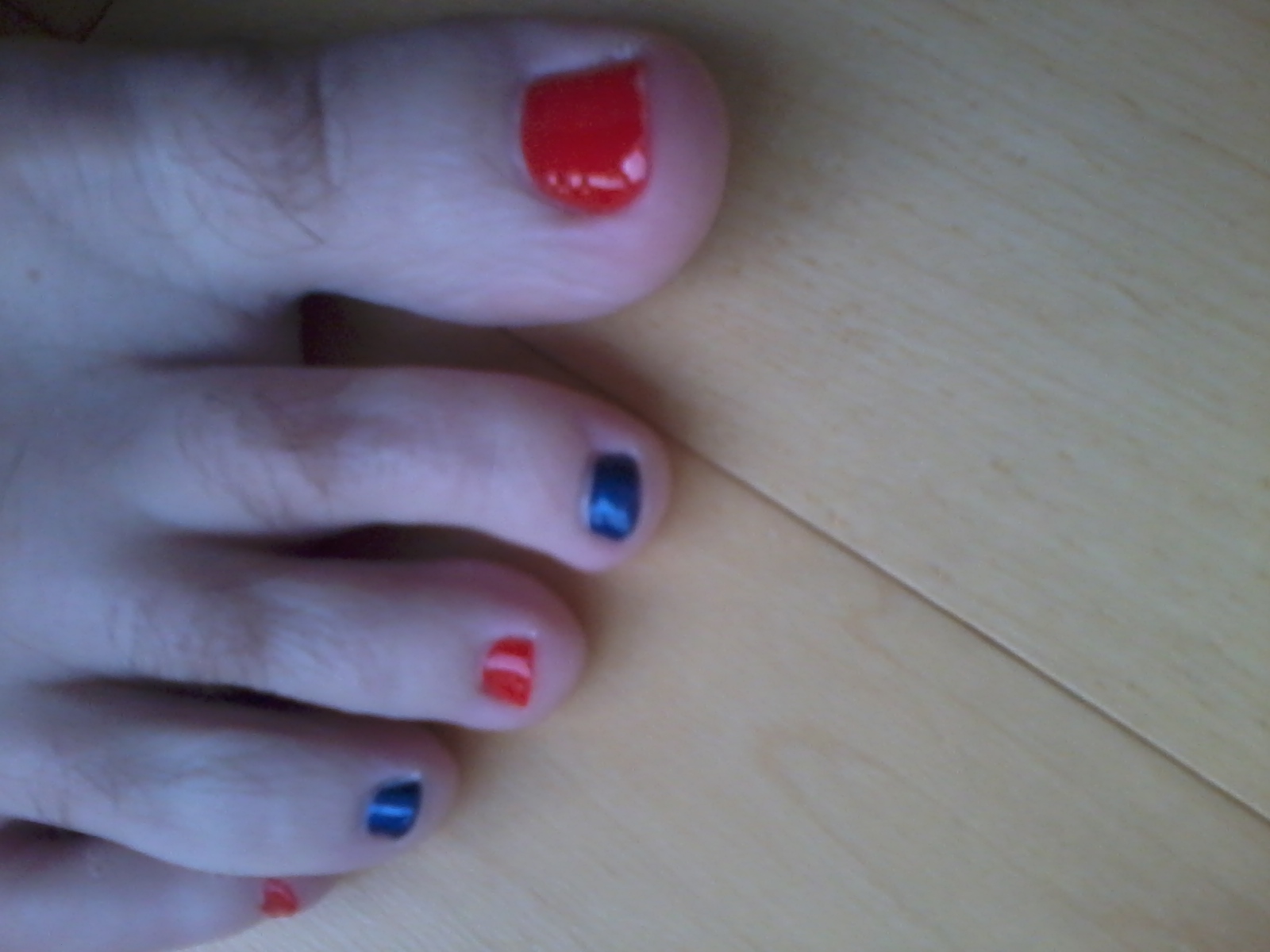 (My toes painted after losing a bet)
The Chicago Bears beat the Eagles 31-26 soundly…
Christmas came way too early this year. Sadly like I do every night…
I'm a crappy lover what can I say
Have a day!