By now you've heard Bristol Palin advanced on DWTW
(Along with her vampire crotch)
(Dancing With The attention Whores)
And Brandy, who everyone says danced better, went home
Was it a voting conspiracy? A fraud? Unfair?
(I have no discernable talent)
Who gives a flying hunk of shit…
Watching reality TV is like getting skull fucked by a 22 inch chainsaw
Besides, the real story is that some guy in Wisconsin got so pissed at the outcome
He pulled out a gun, and shot his TV…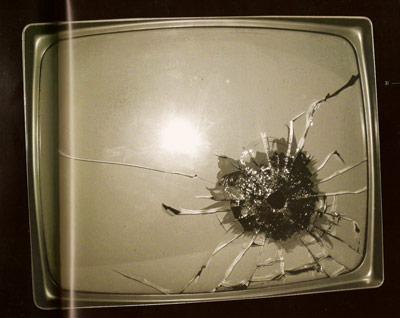 (Whoopsie)
That's one way to cast a vote…
In Wisconsin, a gun is officially called "the channel changer" now…
Have a day!