He's a walking Unhappy-Meal, who's job was Super-downsized…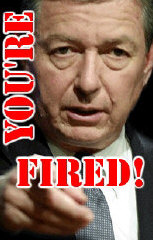 (Ok Pointy McFinger)
But it was brought upon himself, and his mostly mouthy aids…
If you rip the boss, as all of us do from time to time, just make sure you're not quoted in Rolling fucking Stone magazine. It's sort of one of the 1st rule with anything in life if you don't sniff glue, masterbate in public, or have an IQ over 7…
(He promised not to bite my hand)
He's out, lap dog Petraeus is in, and all of us holding our breath that it works…
"War is bigger than any one man or woman," Obama said. Coming together, he said, was essential: "Doing so is not an option, but an obligation," the president warned. "I will not tolerate division". Wow, so what's up President Billy Bad Ass?
I think I like this new guy…
The Longest Balls
How long was the longest tennis match? 6 plus hours…
Welp, that's gone thanks to Wimbeldon. Try 10 plus hours!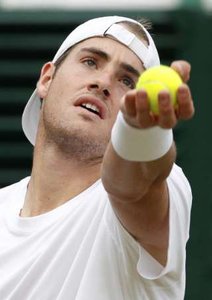 (Take my ball, I'm going home)
It's a new tennis record that won't be broken anytime soon…
And trust me, that takes a lot of balls…
Have a day!