Either he can see into the future like a Gypsy, or he's got serious nuggets…
(My "aids" hate you)
After a scathing Rolling Stone article hit, the revelation that McChrystal and his staff — who call themselves "Team America" — hold many civilian White House officials in open disdain couldn't have come at a worse time. You stuck your nuts in it bigtime
What's ironic is, he's in charge of this war. He went in, presented a game plan, ordered more troops, and got them. He's also the public face for the war plan, but suddenly now has aids blasting the people who said "yes"? Seriously, WTF!?!?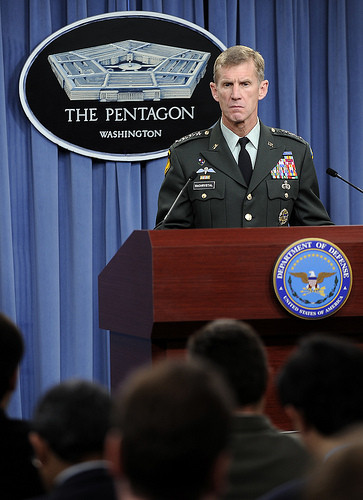 (Who me? No, I'm not charge)
That's like walking into your bosses office, asking for a massive raise, and him to implement your specific policy ideas on where to take the company for the next 10 years. They agree to your terms, then you tell them to, "Go fuck themselves!"
General apologized for comments by his aides insulting some of President Barack Obama's closest advisers in an article to be published in Rolling Stone magazine
Really?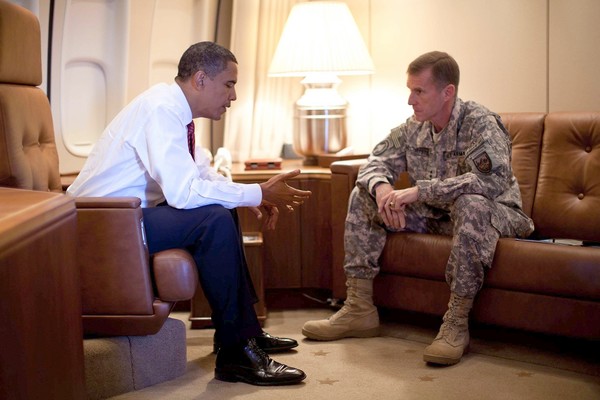 (Aids really stepped on your dick)
"I extend my sincerest apology for this profile. It was a mistake reflecting poor judgment and should never have happened," McChrystal said in a statement on Monday. His "aids" or "kids" under him in this article seriously f'ed up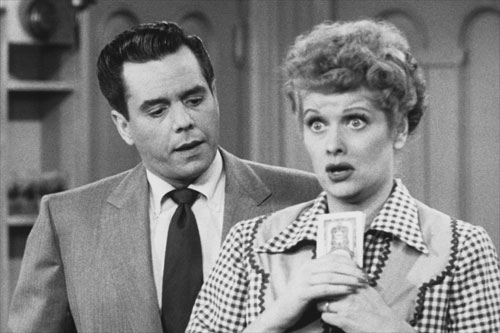 Now it's on to Obama for, "Lucy, jew got a lotta splanin to do"
Have a day!