Struck by lightening?!?!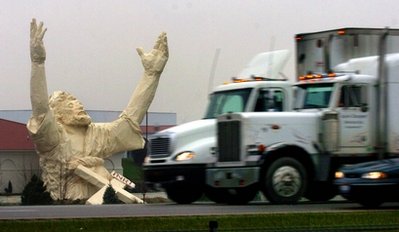 (Jesus Christ!)
You bet, a 6 story tall Jesus The "King of Kings" statue in southwest Ohio
The big question is, was it Mother Nature or god?
If god, he can bank on a shitty Fathers Day gift. If Mother Nature, deal with it…
(Up yours!)
She is one cold, tough, bi-polar SOB
Underwear Dance!
My mother -in-law and niece just left after staying one week…
I'm running around the apartment…
In my undies, tossing off, & drinking milk out of the container
(Me X 100)
Freedom never tasted so sweet
Have a day!