My question is how do you "come out" of something you were never "in"?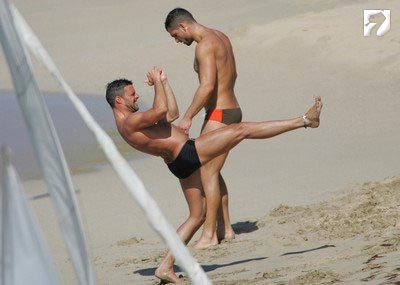 (Who works out in a speedo?)
Finding out Ricky Martin is gay is like finding out Sara Palin is a couple clowns short of a full circus. It's like figuring out ice cream is cold, fire is hot, and farts smell…
Who didn't know this? His deaf blind gardener? Past "girlfriends" who always wondered why he liked their shoes, shopping, and looking better than them?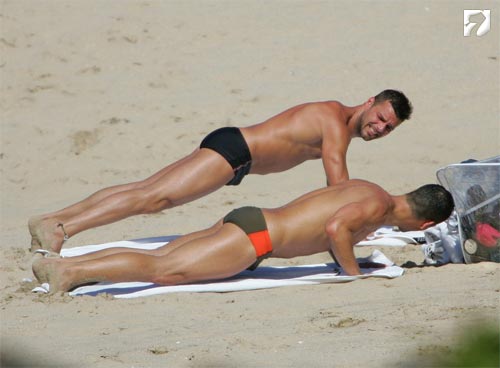 (Push-ups? Seriously?)
Guess it's all about Livin' La Vida Blowco…
Who cares, good for him if he's happy. That's what life is all about…
I don't know who he thought he was foolin', but right on…
(Ricky surrenders to homosexuality)
Next thing you'll tell me is pro wrestling is fake…
*Someone taps John on the shoulder to explain it is*
What, it is?!?!?!? Nooooooooooooooooooooo…
Have a day!