A new study says that 66% of GOP Republicans think Obama is a "Socialist"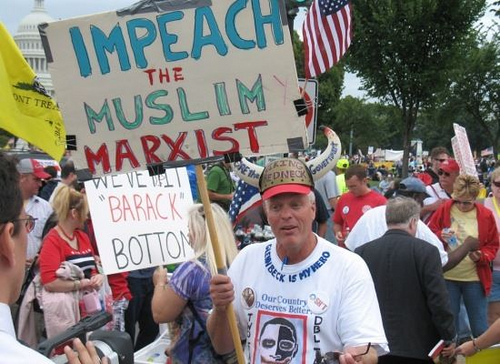 (He's holding a sign. It must be true!)
While 57% think he's "Muslim", and 24% say he may be "The Antichrist"…
Oh, and 79% think he's a "Robot Cat Overlord named Mittens"…
"Sent from the planet Disco Fuck to enact his revenge on Chinese restaurants"…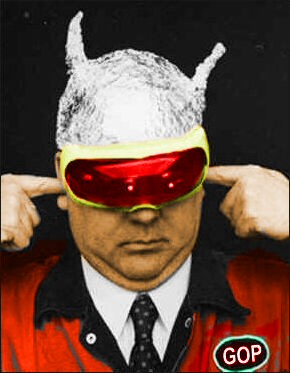 (The new GOP)
The new GOP, nuttier than my shit after eating 3lbs of cashews…
Stay classy my ignorant racist factually misguided friends!
Tea Baggers Have Become…
Internet "Pop up ads" of the political world. Loud, annoying, distracting, & stopping rational working people from getting things done. And a lil' bigoty to boot…
(Bar graphs suck! It's pie or nuthin')
You've all seen the ads for CarKKK Max right?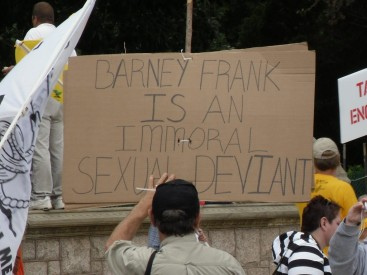 (He spelled Deviant right!)
Where the dealer is wearing a hood burning a cross in full-on clanwear?
No, just me? Fair enough…
Have a day!