After rising from the dead on Easter, Jesus of Nazareth finally decided to bulk up, move to NYC and join the vaunted "Arm Wrestling for Charity" circuit…
(You lift? Naw)
He's slated to go up against the entire cast of Over The Top…
(You can do it Rocky…I mean whoever)
He's working out full time to be in top peek shape taking on contenders worldwide. He took time off from being "the savior" to focus more energy on his arm wrestling. He even has an exclusive workout joint in Hoboken called "Lords Gym"…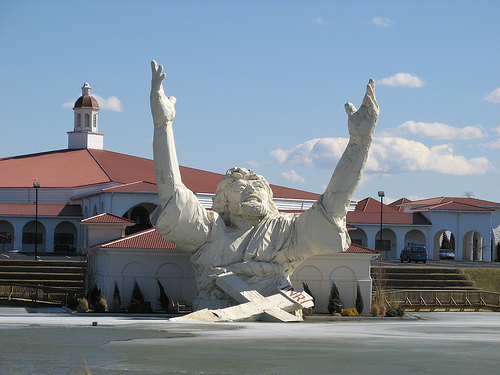 (Check out my guns dad, they're huge!)
If successful, he also hopes to open up a series of spas, couples consuling centers for troubled marriages using arm wrestling therapy as a tool, and a t-shirt chain…
This is the 1st shirt he'll release…
(You know it's true)
I predict a big seller. Just sayin'…
Michael Vick Still Considered A Dick
The owner of a minor league football team that offered Michael Vick a contract told a newspaper he didn't know about the publicity stunt and would not have approved it.
(Bright as 3 watt bulb)
Albany Firebirds owner Walter Robb after talking with his own two dogs Pepper and Nippsey said, "I'm a dog lover and I don't want anything to do with (Vick),"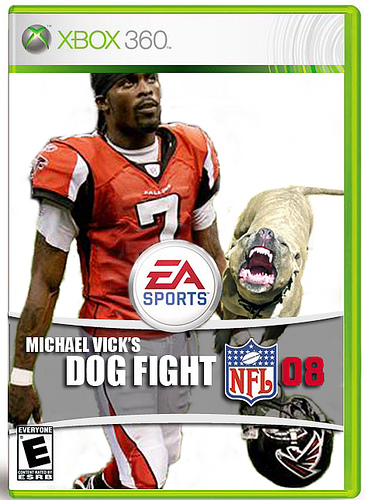 (Dog Fight 09 is better, you can be the dog)
He also said Nippsey(a Lab), pissed on a photo of Vick, while Pepper(a Scotty) said, "More like Michael Dick. I'd have a mouth full of his crotch within five seconds"…
In case you didn't hear, Sen. Arlen Specter switched from Republican to Democrat…
Have a day!