Joe the Plumber. Drink!
(Joe's the bald one on the right)
For those that watched the debate last night, I expected a 30 Days Of Night moment where McCain grows fangs, lurches across the desk, bites Obama in the neck draining him of life, then rips off his suit, smearing blood on his chest while screaming skyward. Then he hisses at Bob Schieffer and flies away…
(John offers to lick your baby)
I had no idea we're all plumbers. Funny, I can't flush toilet with clogging it or injuring myself. If someone mentions "Joe the Plumber" once more, I'm going to firebomb their house. For the McCain camp and the media, I look at them like a dog biting on my shoe. I just tug against it and say, "Drop it! Drop IT!"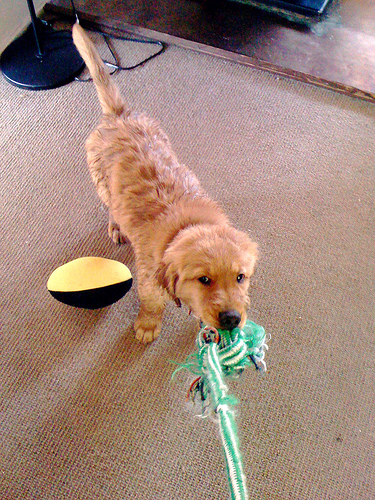 (He has a "it's on" look in his eyes)
Why do I know they already have an ad out with Joe in it. Shocker! He sounds like a plant, like a pundit trying to directly tie Obama to "socialism" to scare voters. The funny part, if Joe is a plumber, and makes between $30-70,000, he'd do WORSE under McCains tax plan and doesn't even know it. I'm already sick of Joe. Joe wants something. Baldy locks and the no hairs will milk this. He's the far rights Chris Crocker, and in five more seconds no one will remember Joe.
Human turds
The talking head for the McCain campaign you'll see incessantly the next three weeks on TV is named Tucker Bounds. I heard it lives in a cave on the edge of town where kids always turn up missing. Some say it doesn't sleep, won't read anything from the elite media, and in the middle of the night you can hear chilling cries "I love Sean Hannity, and Bill O'Reilly!".
(Human lying machine)
Who names there kid Tucker Bounds? Sarah Palin, drunks, and mutes, that's who. His name sounds like a sentence. Can we just call him asshole? Because with that name he instantly has 94.7% chance of being a colossal asshat. The good news, if you run out of toilet paper, just grab Tucker Bounds!
Funny Photo
(Dr. Evil at a young age)
Go have a day!