It's "The Poke"…
(I got your seats right here)
Al says please don't do "The Poke" if she's underage, that time of the month, or you're a priest. Other unsuccessful albums included "The Joke", "The Toke", and "Fuck Racial Profiling"…
Columbus Schmumbis
It's Columbus day, let's have parades! I don't get it. Sure you want to celebrate the spirit of Christopher Columbus, so why not go discover another continent with people already inhabiting it, then claim it as your own by force while allowing them to still live there?
(He did get us the "loosest slots" from Ho-Chunk Casino's)
Oh shit, we already did that in Iraq. But we'll hand it back to you…we promise! Go discover America today, just don't walk too far or you'll fall off since the world is flat…
Funny Sign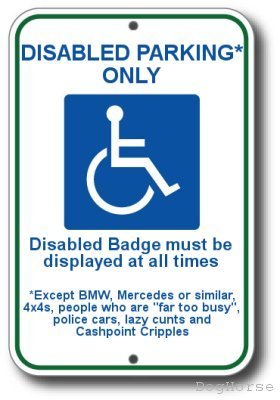 (Sad, but true!)
Go have a day!