President Zelensky just gave an
Inspired, Historic speech to the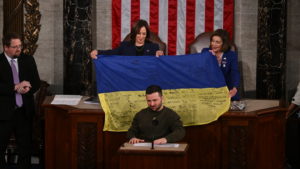 (YES!)
US Congress Last night. It Was
a Message Of Strength, Hope &
the Power Of Unity In the fight
For Democracy. And, naturally,
The Fascist Republicans left In
Congress, sat Down, Texted, &
What if I told You, that FOX is
(Truth!)
so Legally F'ed It's actually so
"Hilarious". The 'big' Dominion
lawsuit is in Discovery and Oh
Boy is It damming. Hannity is
under Oath sayin of his big lie
"Didn't believe it For 1 second"
And, FOX News Exec's Echoed
the same under oath. That so
legally meets the hard criteria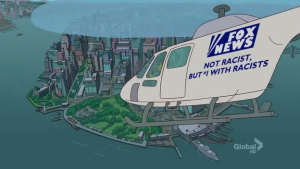 (Yes, Racist)
for Defamation/Libel. Case is
Closed, They Are So FUCKED
NOTE: Republican George Santos, Is In BIG Legal
Trouble Over his Non-stop lies Totally Making shit
up about his Entire Resume/Career/Life. Ooooops
Have A Day!