Well, it Turns Out Kavanaugh is
personally being protested as a
(We told ya!)
punishment For His/Other Shit
"Insane" out of Touch Barbaric
'Views' On Abortion. And Turns
Out, it Was His Neighbors who
set Up The Protest. Ooooooops
Well well, The Justices Sure do
love Their "privacy"; for others
("Privacy, for ME!")
Not So Much. Keep, It Peaceful,
non-violent, as always. But this
is Very Covered under our First
Amendment. This, Is, going, to
get way Worse. They can't ever
insulate themselves from a just
society that see Injustice in the
Actions. Speaking Of: "I SO F'd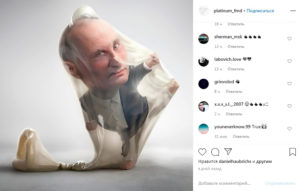 (Yup!)
up", Lil Putin got His Big Super
Yacht Seized by Italy. Ooooops
NOTE: Republican, Fraud 'Big Lie Prick', & Former AG
Ken Paxon Is Being sued by the State Bar association
Well goooood, couldn't happen to a bigger pile of shit
Have A Day!